Iran Dismisses UN Rapporteur's Claims on Ukrainian Plane Crash
February, 24, 2021 - 17:31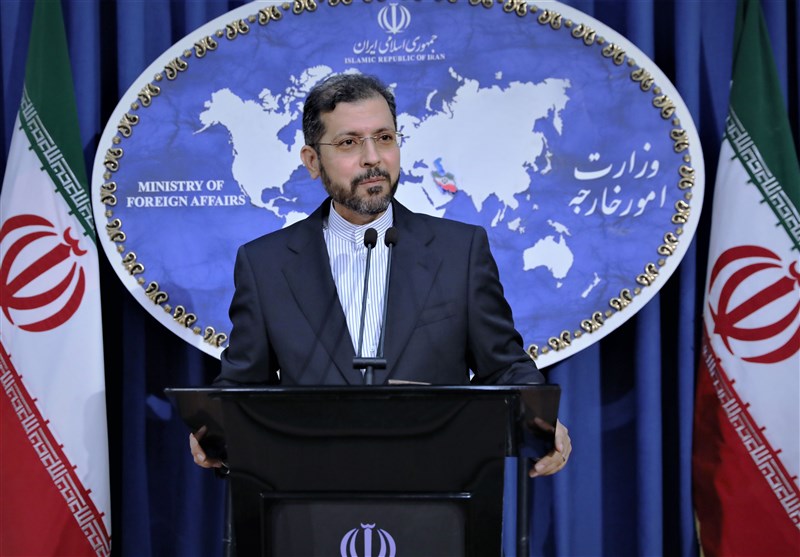 TEHRAN (Tasnim) – Iranian Foreign Ministry Spokesperson Saeed Khatibzadeh dismissed the "inauthentic, unprofessional and falsified" claims in a letter that UN Special Rapporteur Agnes Callamard has written about a Ukrainian plane that crashed near Tehran in January 2020.
In a statement on Wednesday, Khatibzadeh said dealing with the case of the Ukrainian plane crash is basically outside the purview of Agnes Callamard, the special rapporteur on extrajudicial, summary or arbitrary executions.
In December 2020, Callamard wrote a letter to the Iranian government, expressing concern over the January 8, 2020 incident. The letter remained confidential for 60 days, in line with the Human Rights Council's policy, and was published on Tuesday.
She has argued in the letter that the Iranian authorities have violated the right to life of the passengers and crew on board the plane.
In response, the Iranian spokesman said, "There are definite and detailed legal and technical frameworks for addressing this subject in international law, and the area of activity of the rapporteur has nothing to do with those frameworks and regulations."
Khatibzadeh also warned that Callamard's "half-baked and groundless" intervention in the issue might have unconstructive effects on the legal procedures going on.
The issues raised by the rapporteur reveal that she has been given falsified, mistaken, biased and irrelevant information and has leveled accusations against Iran without any credible evidence, he added.
The spokesman also said that Callamard's hasty move has resulted in an unprofessional text that lacks authenticity and evidence and questions the motive behind her measure.
The Kiev-bound UIA Boeing 737 crashed shortly after taking off from Tehran on January 8, killing all 176 people on board, mostly Iranian and Canadian citizens.
Iran said the plane was hit by an anti-aircraft missile due to human error.