Israel Unsafe Even behind Walls, IRGC Quds Force Chief Warns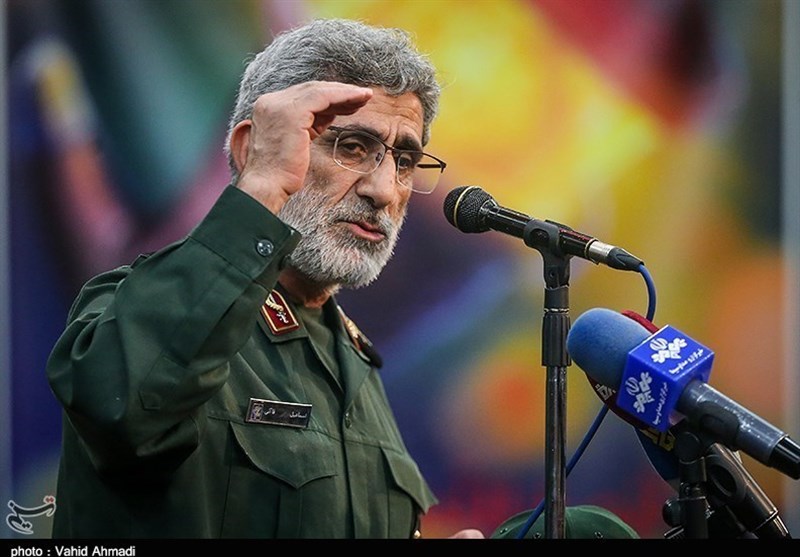 TEHRAN (Tasnim) – Commander of the Islamic Revolution Guards Corps Quds Force highlighted the Zionist regime's growing vulnerability, warning Israel that even the wall it is building around itself will be destroyed.
Addressing a conference in Iran's northeastern city of Mashhad on Friday, Brigadier General Esmaeil Qaani said the world's arrogant powers, including the US and Israel, have become weaker more than ever.
"Although Israel has all world's tools at its disposal, it is building a wall around itself -one meter in width and six meters in height- in order to remain safe. But they (Zionists) must be sure that we will destroy that wall too," the IRGC commander added.
He also warned the US against the consequences of assassination of top Iranian commander Lt. General Qassem Soleimani in January 2020, noting, "We have made it clear that we will break the bones of the criminal US. The sound of them being fractured will be heard at proper time."
In January 2020, a US drone strike near Baghdad International Airport assassinated General Soleimani, former commander of the Quds Force of Iran's Islamic Revolution Guards Corps. The attack — that also killed Abu Mahdi al-Muhandis, the second-in-command of Iraq's Popular Mobilization Units (PMU) anti-terror group, along with several others— came while General Soleimani was on an official visit to the Iraqi capital.