US Forces Smuggle Grain from Syria's Hasaka into Northern Iraq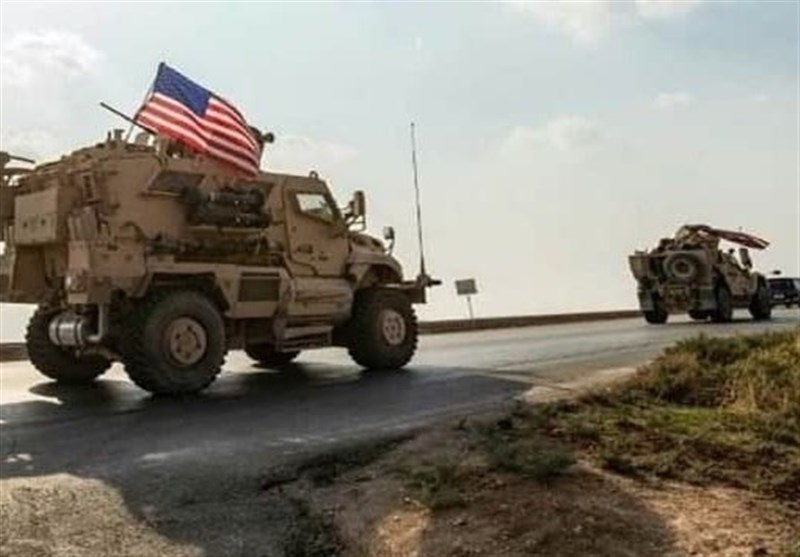 TEHRAN (Tasnim) – More than a dozen US military trucks are said to have transported tons of grain from Syria's northeastern province of Hasakah to northern Iraq's semi-autonomous Kurdistan region.
Syrian SANA news agency reported that 14 military vehicles loaded with wheat crops from Tal Alou village in the al-Ya'rubiyah area crossed the al-Waleed border crossing into Iraqi territory on Monday.
Twelve US military vehicles had passed through the Semalka border crossing on their way to northern Iraq just a few days before. They were transporting wheat from northeast Syria's silos.
Local sources in al-Malikiyah, Syria's northeastern town, also confirmed on March 26 that 18 US military vehicles carrying wheat crops had crossed the Semalka border into Iraqi territory.
This comes as US forces try to smuggle crude oil into Iraq from Hasakah.
The US military has deployed forces and equipment to northeastern Syria, with the Pentagon claiming that the deployment is aimed at preventing Daesh terrorists from gaining control of the region's oilfields.
Damascus, on the other hand, said that the deployment is intended to loot the country's resources.
On March 18, Syrian Minister of Petroleum and Mineral Resources Bassam Tomeh told the state-run and Arabic-language al-Ikhbariyah Syria television news network that the United States and its Takfiri terrorist allies are looting oil reserves in the war-torn Arab region, revealing that Washington controls 90% of crude reserves in oil-rich northeastern Syria.