Iran Envoy Stresses Need for Int'l Community to Condemn Terrorist Act at Natanz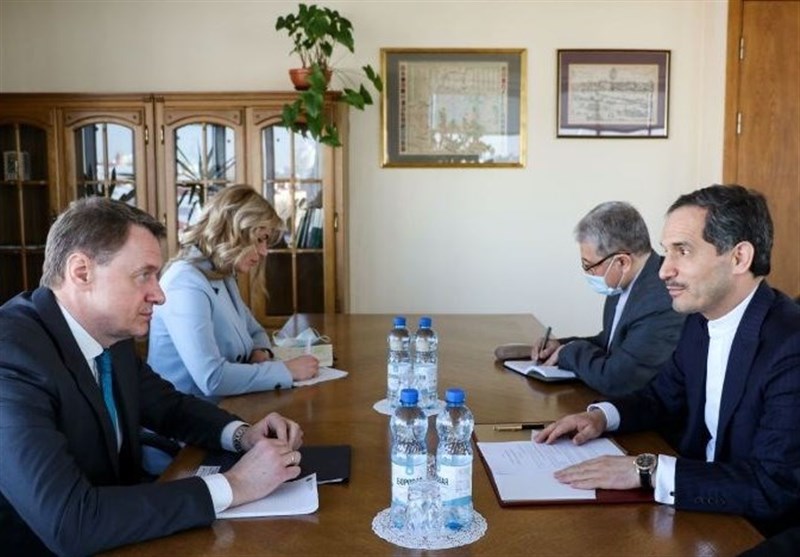 TEHRAN (Tasnim) – In a meeting with a deputy foreign minister of Belarus on Wednesday, Iran's Ambassador to Minsk Saeed Yari stressed the importance of strong condemnation of a recent terrorist act carried out by the Israeli regime in Iran's nuclear facility.
Yari and Nikolai Borisovich discussed political and economic issues of common concern during their meeting.
They concentrated on issues related to the upcoming 6th Joint Political Consultations between Iran and Belarus, the 15th Joint Economic Commission between the two countries, and the 7th Joint Commission on Educational, Scientific, and Technological Cooperation between their countries.
The two sides agreed to speed up collaboration in a wide range of areas of mutual interest.
They also agreed on the importance of ongoing consultations on wider regional and international cooperation, as well as the need to expand and deepen cooperation in those areas.
During the meeting, Yari commented on Tehran's position on Israel's recent nuclear terrorist act against Iran's peaceful Natanz Nuclear Complex, arguing that the adventurist act only serves to destabilize the regional and international scenes, as well as world peace and stability and should be strongly condemned by the international community.