US Democratic Senators Seek to Constrain F-35 Sale to UAE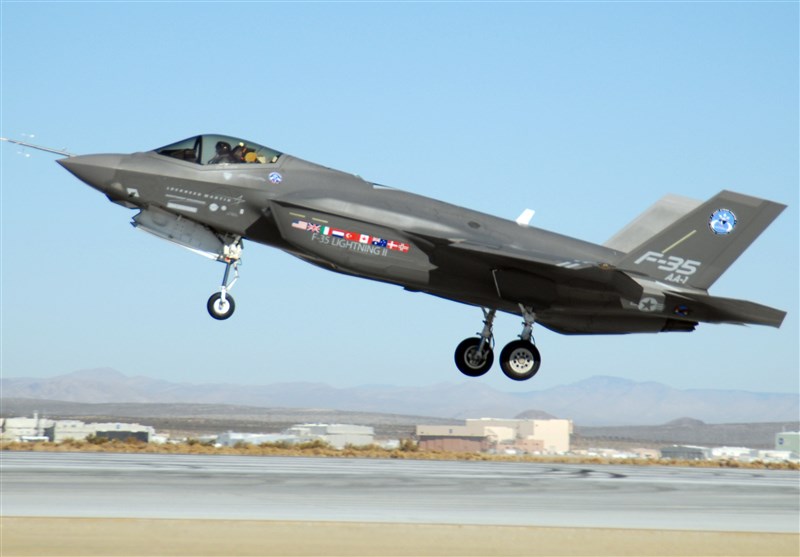 TEHRAN (Tasnim) – A pair of US Democratic senators introduced a bill Friday aimed at restricting the sale of F-35 fighter jets to the United Arab Emirates after the Biden administration announced it is moving ahead with the Trump-era deal.
"I remain concerned with the implications of a sale of our most advanced fighter jet given numerous outstanding, unanswered questions about the implications of this sale for US national security, our technology interests, and implications for regional stability including the legal parameters of Israel's qualitative military edge," Senate Foreign Relations Committee Chairman Bob Menendez (D-NJ) said in a statement Friday, The Hill reported.
Menendez introduced the bill with Sen. Dianne Feinstein (D-Calif.).
The same pair introduced a similar bill last year as the Trump administration negotiated the deal to sell F-35s to the UAE as part of Abu Dhabi agreeing to normalize relations with Israel.
In its final days, the Trump administration approved selling 50 F-35 fighter jets worth $10.4 billion to the UAE, as well as 18 MQ-9B drones worth $2.97 billion and a package of air-to-air and air-to-ground munitions worth $10 billion.
Shortly after taking office, US President Joe Biden paused the sale to review it. But this week, the State Department said it has decided to move forward with the arms package, arguing it will be years before the weapons are delivered and therefore there will be enough time to address outstanding concerns.
Biden is proceeding with the sale despite most senators from his party voting against it last year.
Opponents of the sale cite concerns about the UAE's conduct in Yemen and Libya and its relationship with China and Russia, as well as ones about maintaining Israel's military superiority in the region.
"If the administration has decided to proceed with this Trump-era deal, then we must enact protections to ensure the incredibly sensitive technology of these aircraft is not compromised by powers hostile to the United States, including making sure the UAE pulls-back from its burgeoning relationship with China and other US competitors," Menendez said in his statement.
Menendez and Feinstein's bill would require the president make certifications before F-35s are delivered to any Middle East country besides Israel, including certifying that Israel's qualitative military edge won't be undermined, that the United States has put in place technology security measures and that the country getting the jets has not given US-made arms to adversaries of the United States or Israel.
The bill would also require annual certifications for 10 years that the technology security measures continue; that the country that got the jets has not engaged in military, paramilitary or intelligence operations that threaten US or Israeli security; and that the country has not committed or enabled human rights violations.
It also mandates that the administration report to Congress on any threats to US security that could arise from selling the F-35 to countries that are not NATO members or Israel, Australia, Japan, South Korea or New Zealand.
"Congress has an obligation to uphold US policy and ensure that weapons sales to foreign governments don't undermine Israel's military edge," Feinstein said in a statement. "Our bill achieves that goal by restricting sales of the F-35 — our most sophisticated aircraft — until the administration certifies to Congress that the sale complies with that objective."