Iran's Military Gear Never Been Better Than Now: President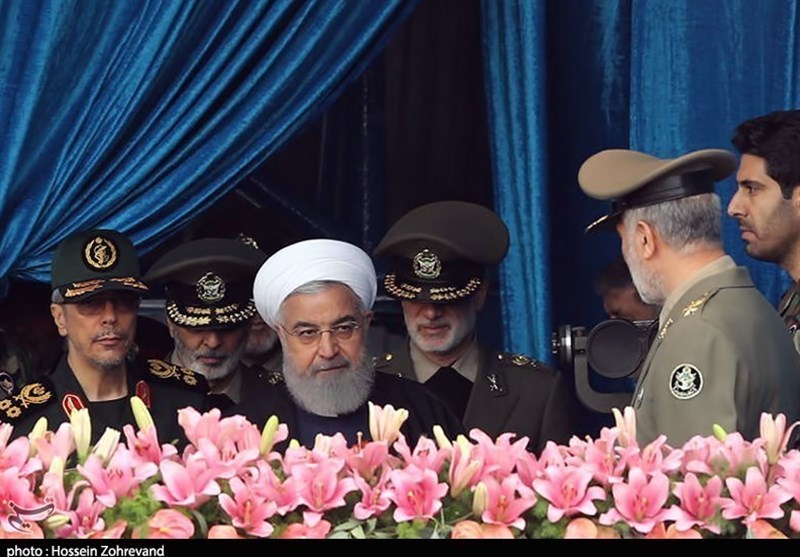 TEHRAN (Tasnim) – The morale of the Iranian military forces and their equipment have never been better than they are today, President Hassan Rouhani said.
In a message in commemoration of the Army Day released on Sunday, Rouhani highlighted his administration's efforts to equip the Army and other military forces of Iran with modern weapons despite struggling with a tough economic war.
"The morale of the military forces and their weaponry have never been better than they are today," he said.
Hailing the Army and the IRGC units for performing their duties "more professionally than ever", the president said the Armed Forces have safeguarded the national interests so strongly that the enemies have not dared to contemplate waging a war on Iran.
The president also reminded the military forces that protecting the Islamic Revolution would materialize only through safeguarding the values, independence, freedom, Islam and the republic.
In a message on the occasion of the Army Day on Saturday, Leader of the Islamic Revolution Ayatollah Seyed Ali Khamenei called on the Iranian Army to enhance preparedness for operations as much as necessary.
Iran marks the Army Day on Farvardin 29 (April 18).
This year, the Army has held parades with vehicles to display its latest achievements on trucks in celebration of the Army Day, considering the coronavirus restrictions.