Iran Army Ground Force Chief Awarded Medal of Conquest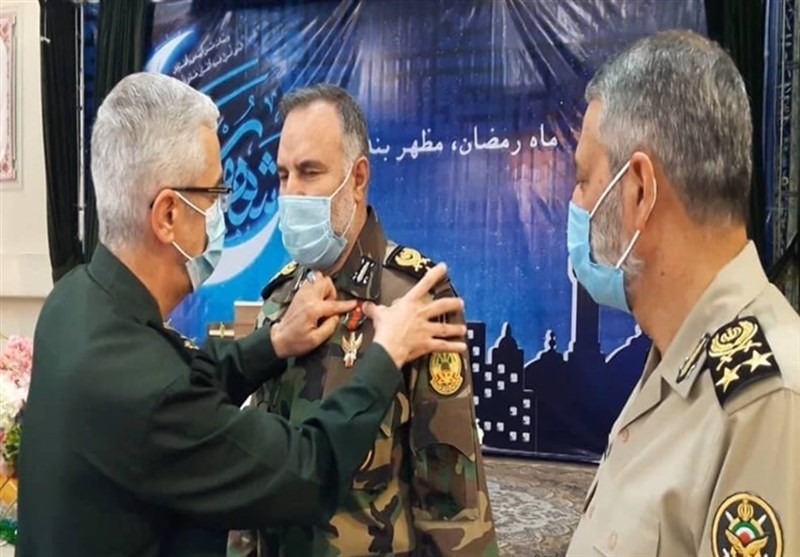 TEHRAN (Tasnim) – Commander of the Iranian Army Ground Force Brigadier General Kiomars Heidari was awarded the 'Medal of Fath (Conquest)' under a decree issued by Leader of the Islamic Revolution Ayatollah Seyed Ali Khamenei.
Upon a proposal from Army Commander Major General Abdolrahim Mousavi and approval of Ayatollah Khamenei, who is the commander-in-chief of the Iranian Armed Forces, the Army Ground Force commander received the Medal of Fath on Wednesday.
The award has been bestowed in recognition of General Heidari's sincere service to the country and his influential role in carrying out various missions, boosting the Ground Force's defense and combat capabilities, initiating an upgrade in the structure and equipment of the Ground Force, and supporting the resistance front forces, as well as the influential presence of Army troops along Iran's eastern and northeastern borders, and the timely rescue and relief operations after natural disasters.
The Army units have saved the lives of civilians in many incidents and natural disasters, such as floods and earthquakes.
The Army has also assisted the health society after the outbreak of the coronavirus pandemic since February 2020.