Iran Warns against 'Miscalculations' after Reports about Venezuela-Bound Warships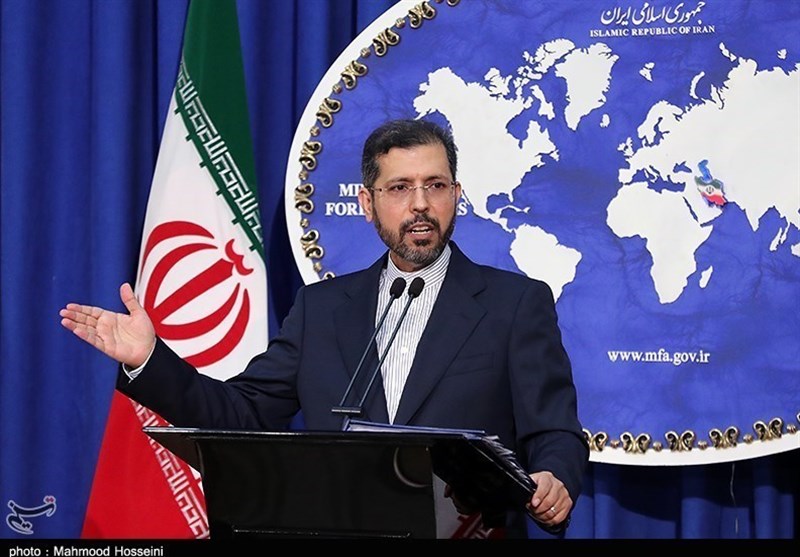 TEHRAN (Tasnim) – Iran is entitled to freedom of navigation in international waters, the Foreign Ministry's spokesman said after media reports about two Iranian warships whose final destination may be Venezuela, cautioning that everybody should avoid miscalculations in dealing with Iran.
Asked about a report that the US has been monitoring two Iranian military vessels whose ultimate destination may be Venezuela, Saeed Khatibzadeh told reporters on Monday, "Iran has constant presence in international waters, is entitled to this right on the basis of international law, and can be present in international waters."
"No country can violate such a right" of Iran to free navigation in high seas, he underlined.
"I warn that nobody should make a miscalculation. Those who live in glass houses must be cautious," Khatibzadeh added.
His comments came after The Politico quoted three unnamed people as saying that the US national security community is monitoring two Iranian naval vessels whose ultimate destination may be Venezuela.
The report claimed that an Iranian frigate and the Makran, a former oil tanker that was converted to a floating forward staging base, have been heading south along the east coast of Africa.