3 Presidential Candidates Congratulate Raeisi on Election Victory
TEHRAN (Tasnim) – Iranian presidential candidates Mohsen Rezaee, Abdolnasser Hemmati and Seyed Amir Hossein Qazizadeh Hashemi congratulated their rival Seyed Ebrahim Raeisi on victory in the Friday election before an official announcement of the results.
In separate messages implying concession of defeat on Saturday morning, Rezaee, Hemmati and Qazizadeh Hashemi congratulated the incumbent Judiciary Chief on winning the presidential election.
Rezaee said in his message that Raeisi's "decisive victory" in the presidential election heralds the formation of a strong and popular administration that would settle the country's problems.
Hemmati said in the congratulatory message that people of Iran deserve to expect a life with hope, calm and welfare, expressing hope that the new president would bring glory to Iran in the domestic and international arenas.
The other candidate, Qazizadeh Hashemi, voiced support for the votes of those who have elected Raeisi as the next president.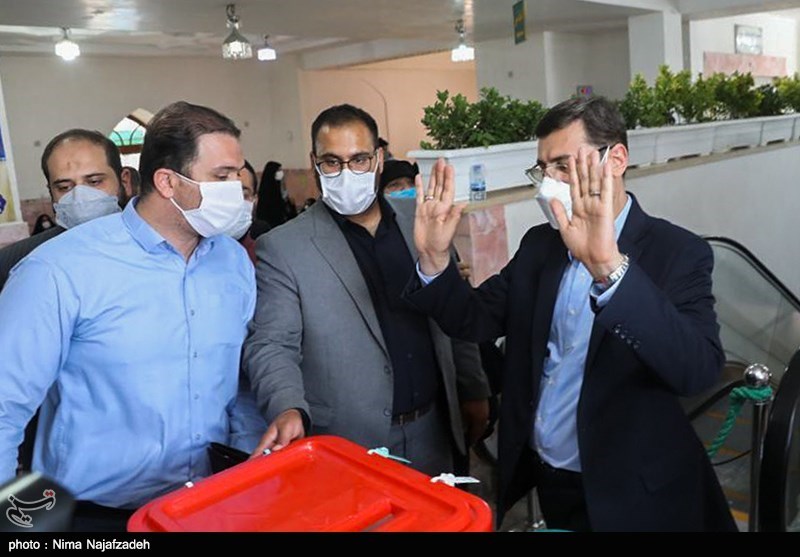 Counting ballots in Iran's presidential election got under way in the wee hours of Saturday after 19 hours of voting.
More than 59,310,000 Iranians were eligible to vote.
The 13th presidential election was held simultaneously with the 6th City and Village Councils elections, midterm elections for the 5th Assembly of Experts, and midterm elections for the 11th Parliament.
Interior Minister Abdolreza Rahmani Fazli has quashed rumors about the outcome of the election, stressing that any official results would be made public only by his ministry.