Zarif: Onus on US to Fix JCPOA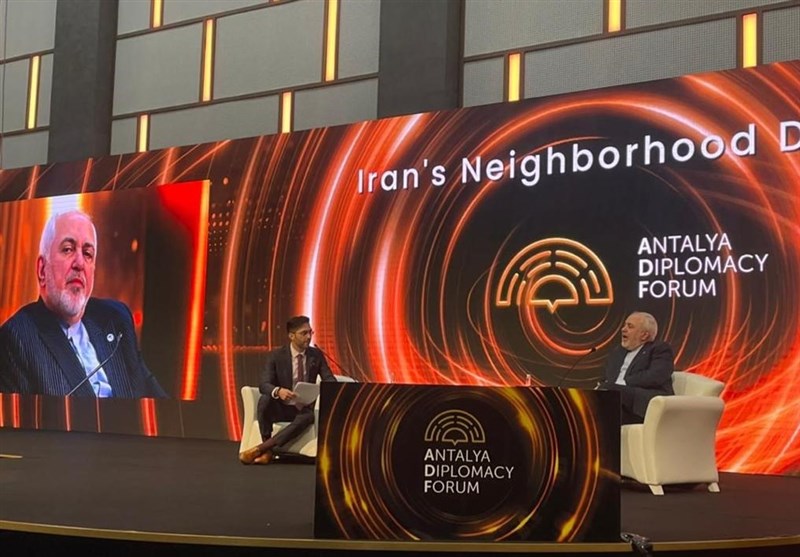 TEHRAN (Tasnim) – The party that withdrew from the 2015 Iran nuclear deal was the US, and therefore it has to make up for breaching the agreement, Iranian Foreign Minister Mohammad Javad Zarif said.
In a post on his Twitter account on Saturday, Zarif pointed to the topics he has discussed in the Antalya Diplomacy Forum in Turkey.
"At Antalya Diplomacy Forum, emphasized the imperative of cognitive adjustments," the top Iranian diplomat said, highlighting three main issues.
"1. Diplomacy not about trust; rather, respecting interest of counterparts," he said.
"2. US broke JCPOA. Onus on US to fix it," Zarif added.
"3. Outsiders will leave our region sooner or later. We must seize its ownership," the Iranian foreign minister underlined.
Zarif has held meetings with many foreign officials on the sidelines of the forum in Antalya.
Iran and the remaining members of the Joint Comprehensive Plan of Action (JCPOA), namely the UK, France, Russia and China plus Germany, have held talks in Vienna since April 6 to revive the agreement.
The US left the JCPOA in 2018 and restored the economic sanctions that the accord had lifted. Tehran retaliated with remedial nuclear measures that it is entitled to take under the JCPOA's Paragraph 36.
The current negotiations examine the potential of revitalization of the nuclear deal and the US' likely return to it.