Iranian Minister Urges Oil Producers Not to Rejoice at Rising Prices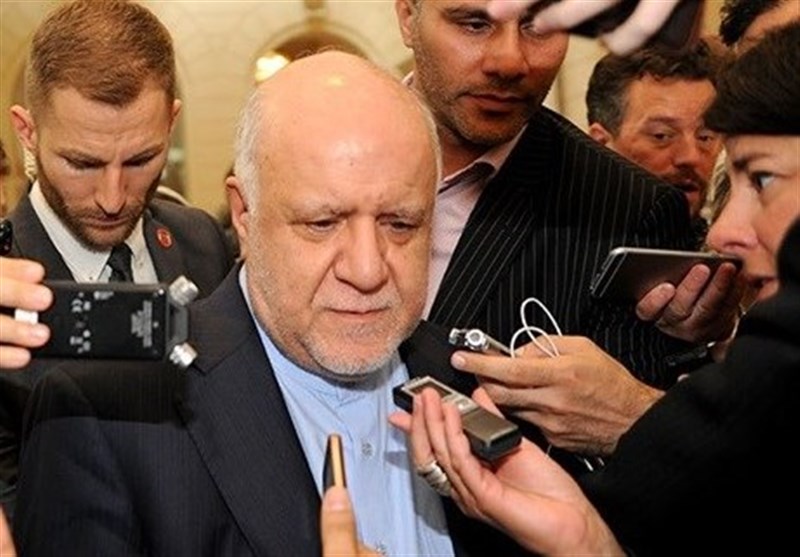 TEHRAN (Tasnim) – Iran's Oil Minister Bijan Namdar Zanganeh recommended that oil producers had better not rush to exult over increasing oil prices, as it would not be beneficial in the long term.
"You know that higher oil prices will make everyone happy in the short-term but in the long-run it won't be gratifying," Zanganeh said on Sunday after a virtual ministerial meeting of an alliance of international oil producers known as OPEC+.
The Iranian minister said that higher oil prices, as pursued by some oil producing nations, will encourage more activity in sectors like shale oil, where production is considered most expensive, while it would give a new momentum to the alternative sources of energy like the renewables.
"If we consider the combination of alternative energies and expensive productions, which become economical with higher prices, the surge would not be a good news for (producers)," he added, Press TV reported.
Zangaeh's remarks came after the Organization of Petroleum Exporting Countries and allies finally reached an agreement to ease cuts on the global oil supply by 0.4 million barrels per day each month starting August and ending December.
The agreement came as the OPEC+ raised baseline production for several members, including the United Arab Emirates, to encourage them to sign off on the new supply deal.
Iran has been exempt from supply cut agreements agreed between OPEC and allies in recent years. Zanganeh said, however, that the OPEC+ would need to consider the impacts of Iran's return to the markets once the country is relieved from sanctions targeting its oil sales.
"Iran's return to the market will be a major development which would be influential and whenever this takes place, I think OPEC+ will not be able to ignore it," Zanganeh stated.