Iran's Navy Chief to Attend Event Marking Russian Navy Day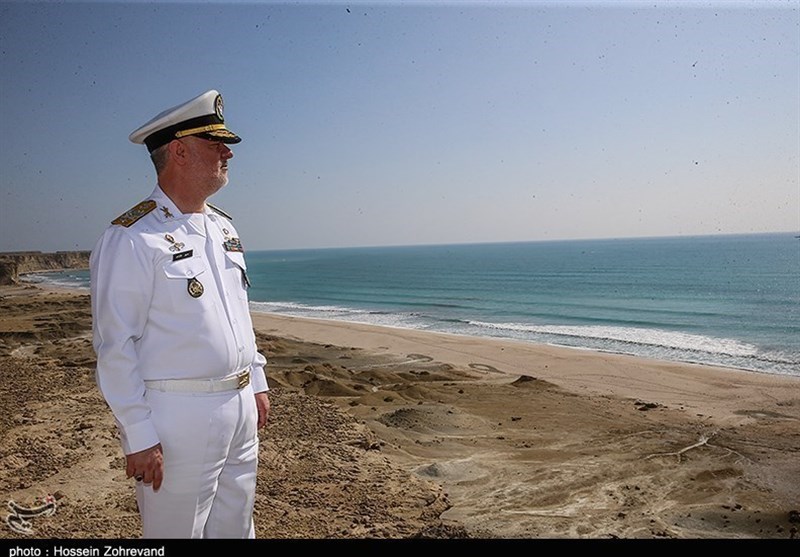 TEHRAN (Tasnim) – Iranian Navy Commander Rear Admiral Hossein Khanzadi will travel to Saint Petersburg to take part in a naval parade commemorating the 325th anniversary of the Russian Navy foundation.
The Iranian commander is planned to travel to Saint Petersburg on Saturday at the invitation of the Russian Ministry of Defense to take part at the event marking the Russian Nav Day.
An Iranian flotilla, including Sahand destroyer and Makran forward base ship, has also been deployed to Russia.
The Iranian destroyer is scheduled to participate in the upcoming naval parade, due to be held in Saint Petersburg's Neva River on Sunday, July 25.
The giant Makran forward base ship, which has accompanied the destroyer as part of the 75th Iranian flotilla, is going to berth at the entrance of Volga-Don Canal, since the water in the parade zone is not deep enough for it.
According to the Russian Defense Ministry, more than 50 ships, boats and submarines will be involved in the naval holiday on July 25 in St. Petersburg, including the missile cruiser Marshal Ustinov, the frigate Admiral Kasatonov, the corvette Stoyky, the nuclear submarine missile cruisers Knyaz Vladimir and Eagle, the large landing ships Minsk and Pyotr Morgunov.
Vessels from the navies of Iran, India, and Pakistan will be present in the parade.