Russia Says Israeli Missiles Intercepted by Syrian Air Defense Systems in Homs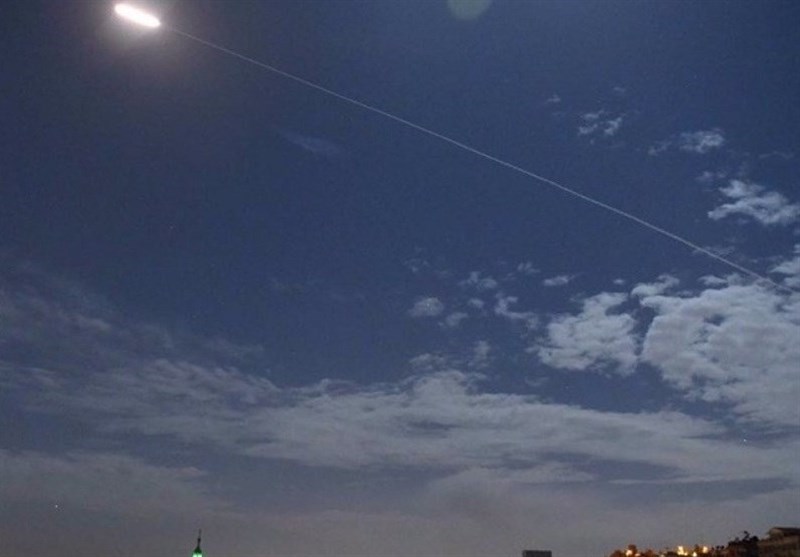 TEHRAN (Tasnim) - The Russian Defense Ministry indicated that the Syrian air defense systems has been able to intercept and destroy all four guided missiles launched by Israeli jets during a recent onslaught on the Arab country's central province of Homs.
Deputy head of the ministry's Center for the Reconciliation of Opposing Sides in Syria, Rear Admiral Alexander Vadim Kulit, said the Russian-made Buk-M2E air defense systems intercepted and destroyed in the early hours of Thursday all the projectiles fired at the al-Qusayr district, located about 35 kilometers (22 miles) south of Homs.
Kulit noted that two Israeli F-16 fighter jets launched the missiles at several facilities in the city, causing some material damage.
Lebanese Hezbollah resistance movement has strongly condemned the latest Israeli aerial strike against military positions in the countryside of Syria's city of Homs from the Lebanese airspace.
"Once again, Syrian territories have been bombed after Israeli jets flew through our (Lebanese) skies in light of the silence of international organizations and advocates of nations' sovereignty and independence," the movement said in a statement released on Thursday.
The statement added, "What happened last night was a blatant attack by the Zionist enemy's warplanes on Lebanese and Syrian lands."
The airstrike was the third of its kind that the Israeli military has carried out against war-ravaged Syria in just one week.
Late on Monday, Syria's official SANA news agency said the country's missile defense systems had confronted Israeli airstrikes near the town of al-Safirah, southeast of the northwestern Syrian city of Aleppo.
Lebanese al-Mayadeen television news network reported that Israel's target was a factory and research center on the outskirts of al-Safirah.
Shortly afterwards, the Israeli military fired artillery shells into southern Lebanon.