Iran Dismisses Accusation of Role in Attack on Israeli-Owned Company's Ship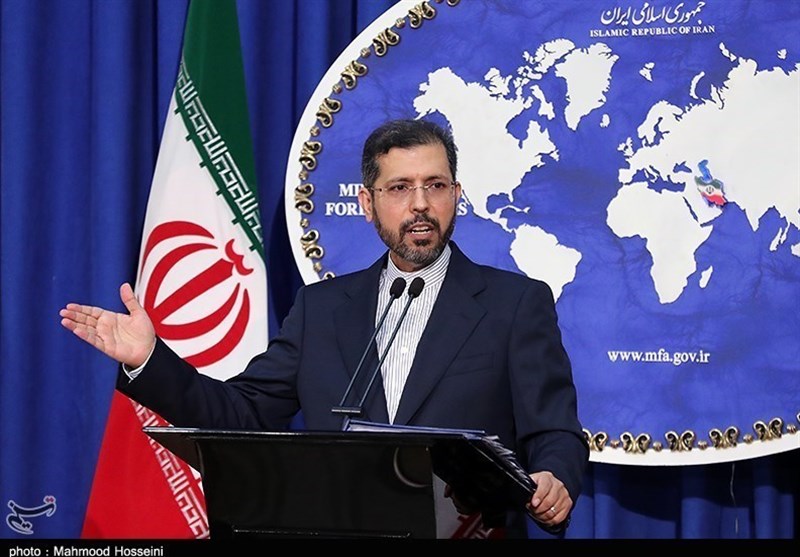 TEHRAN (Tasnim) – The Iranian Foreign Ministry's spokesperson rejected the "childish" accusation that Tehran has been involved in a recent attack on a petroleum products tanker managed by an Israeli-owned company off the coasts of Oman.
Speaking at a press conference on Sunday, Saeed Khatibzadeh categorically rejected the allegations raised by the Zionist regime and the US that Iran has had a role in the attack on Mercer Street tanker in the Arabian Sea.
The regime that has occupied Jerusalem al-Quds, as an illegitimate entity, "must stop making bogus allegations against Iran. This is not the first time that the (Zionist) regime is raising such allegations," he added.
Khatibzadeh said such "childish accusations" against Iran are made by the Zionist regime's hired and notorious lobby in the US, reminding the Israeli officials that such attempts to pin the blame on others would not help them at all.
The spokesman emphasized that Iran will not be entrapped by the Zionist regime, which is experiencing bitter days of its life.
Whenever there are good happenings in the region, the Israeli regime begins to pin the blame on others, he stated.
Wherever the Zionist regime has gone, it has brough about insecurity, violence, terror and wars, Khatibzadeh said, stressing that those who have allowed the Zionist regime into the region are held accountable for such incidents.
Two crew members, a Briton and a Romanian, were killed when a petroleum products tanker managed by Israeli-owned Zodiac Maritime came under attack on Thursday off Oman's coast, the company said on Friday.
London-based Zodiac said on its website that the attack in the Arabian Sea on Mercer Street, a Liberian-flagged Japanese-owned ship, was still being investigated.