Iranian Speaker Slams Afghan 'Puppet Government' for Trusting US
September, 05, 2021 - 13:26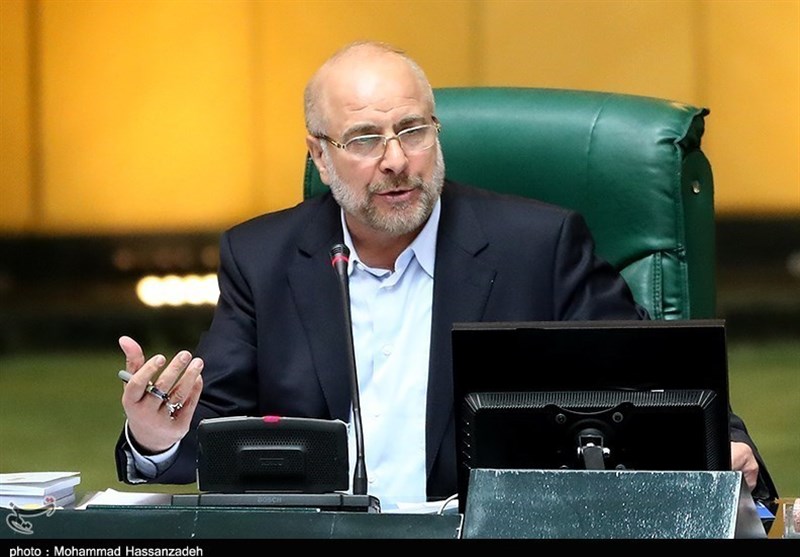 TEHRAN (Tasnim) – Speaker of the Iranian Parliament Mohammad Baqer Qalibaf blamed the crisis in Afghanistan on the former "puppet government" of Kabul, saying the Afghan statesmen made the strategic mistake of relying on the US for development and security.
Addressing a Parliament session on Sunday, Qalibaf said the fact that the former government of Kabul, which was a puppet of the US, lost the control of Afghanistan and the Taliban took over the country without any trouble was a result of public dissatisfaction with 20 years of American occupation and the inaction of a US-appointed government.
The developments in Afghanistan indicate clearly that the Afghan statesmen made a strategic mistake by trusting the US to bring about development and security, he added.
"After 20 years of ruling under an American(-oriented) government (in Afghanistan) and despite all slogans and expectations, not only has that country (Afghanistan) not made any tangible progress in the economic infrastructures and public welfare, but even the most elementary need of a civil society, namely security, has not been fulfilled in that country," Qalibaf added.
The Iranian speaker also described the humiliating pullout of American troops from Afghanistan as a clear example of the US' declining power in the international arena.
He further reaffirmed the Islamic Republic's support for the will of the Afghan people and in countering the possible attempts of foreign powers at fomenting insecurity and stability.
In remarks on August 28, Leader of the Islamic Revolution Ayatollah Seyed Ali Khamenei decried the role that the US foreign policy has had in creating tensions in Afghanistan, saying, "Behind the scenes of US foreign policy there lies a predatory wolf that sometimes changes into a cunning fox. Today's situation in Afghanistan is an example of this."
"Afghanistan is our brother country, with the same language, religion and culture. The source of all the crises in Afghanistan is the US. The US committed all sorts of atrocities during their 20-year occupation of that country. These ranged from bombing wedding and mourning ceremonies, to imprisoning individuals, and included increasing the production of addictive drugs by tens of times. They did not take a single step for the development of Afghanistan," the Leader said.
Explaining the position of the Islamic Republic on Afghanistan, Ayatollah Khamenei said, "We support the Afghan nation. Governments come and go. It is the Afghan nation that will remain. The nature of our relations with other governments depends on the nature of their relations with us. May God bring the best situation for the nation of Afghanistan."