Iran Needs to Extend Defense Depth to 3,000 km: Ranking General
September, 07, 2021 - 11:33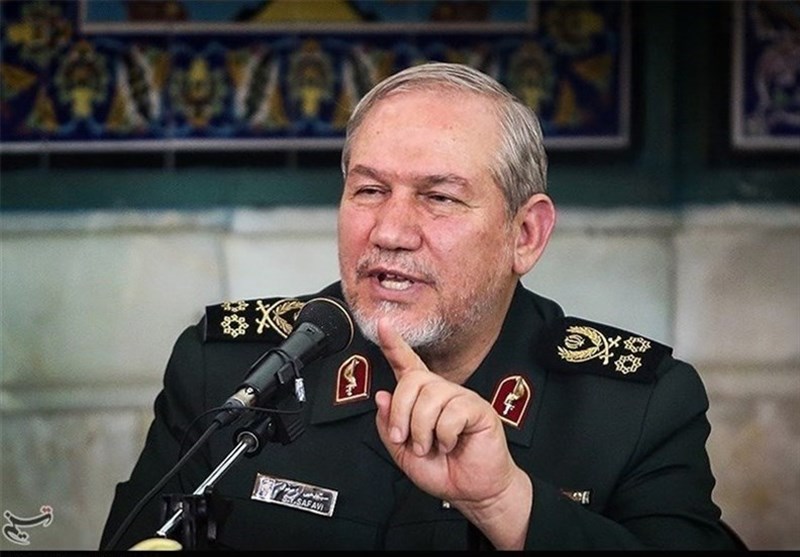 TEHRAN (Tasnim) – A high-ranking Iranian general stressed the need to boost the country's air defense and combat capabilities, saying the "minimum defense depth" for dealing with the hostile threats must reach 3,000 kilometers.
In comments at a military gathering in Tehran on Monday, Major General Yahya Rahim Safavi, the top military adviser to Leader of the Islamic Revolution Ayatollah Seyed Ali Khamenei, said possible future wars against Iran will be much different in terms of nature, intensity, duration and advanced technologies.
Highlighting the role of air force in ensuring sustainable security, the general called for efforts to boost the air forces' capabilities as a means of power.
He further emphasized that any hostile move must be monitored at a distance of 3,000 kilometers from the Iranian border.
"The minimum defense depth of the country must reach three thousand kilometers," Major General Rahim Safavi stressed.
In comments in July, the commander of the Iranian Air Defense said the significant advances in the air defense industry has turned the country into one of the world's top powers with the capability to detect every aerial object in its airspace and even outside the borders.
Iranian officials have repeatedly underscored that the country will not hesitate to strengthen its military capabilities, including its missile power, which are entirely meant for defense, and that Iran's defense capabilities will be never subject to negotiations.
In February 2018, the Leader of the Islamic Revolution called for efforts to maintain and boost Iran's defense capabilities, hitting back at the enemies for disputing the country's missile program.
"Without a moment of hesitation, the country must move to acquire whatever is necessary for defense, even if the whole world is opposed to it," the Leader said at the time.