Yazdani, Taylor to Renew Rivalry at 2021 World Championships
September, 19, 2021 - 18:49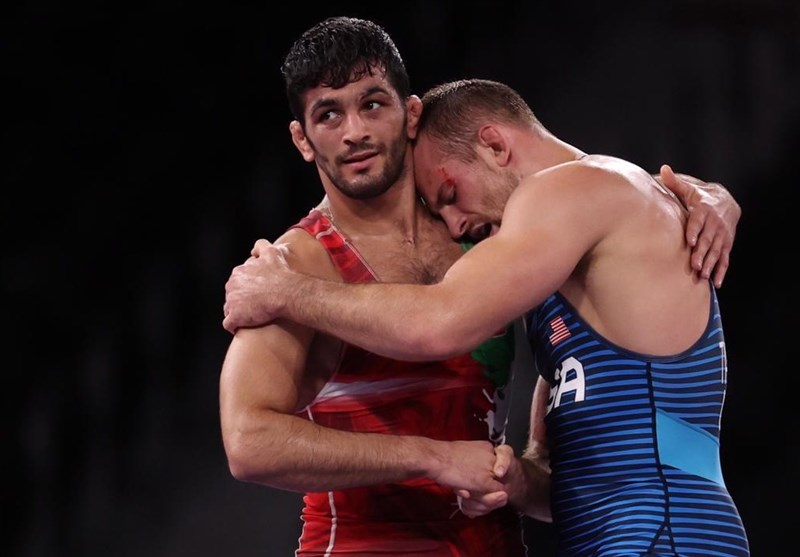 TEHRAN (Tasnim) – Iranian wrestler Hassan Yazdani and American David Taylor will renew their rivalry at the 2021 World Championships in Oslo, Norway.
Wrestling fans will be hard-pressed to find an opening where a star isn't on the mat on October 2, but the conversation will indeed be on the potential fourth meeting between Olympic champions Taylor and Yazdani 86kg, uww.org reported.
Taylor and Yazdani met on August 5 in the 86kg Tokyo Olympic gold-medal match. 'The Magic Man' trailed 'The Greatest' for the entirety of the match before he caught the Iranian on his heels with less than 10 seconds left and scored the match-deciding takedown. Taylor's win in Tokyo was his third consecutive win over the two-time world champ and Rio Olympic gold medalist.
Taylor's latest victory came four years after securing his first win over the then-reigning Olympic champion. He pinned Yazdani at the '17 World Cup in Kermanshah, Iran. He extended his win streak to 2-0 with a five-point win over Yazdani in their first-round match at the '18 Budapest World Championships.