IRGC Chief: US Defeated, Dejected
September, 20, 2021 - 13:03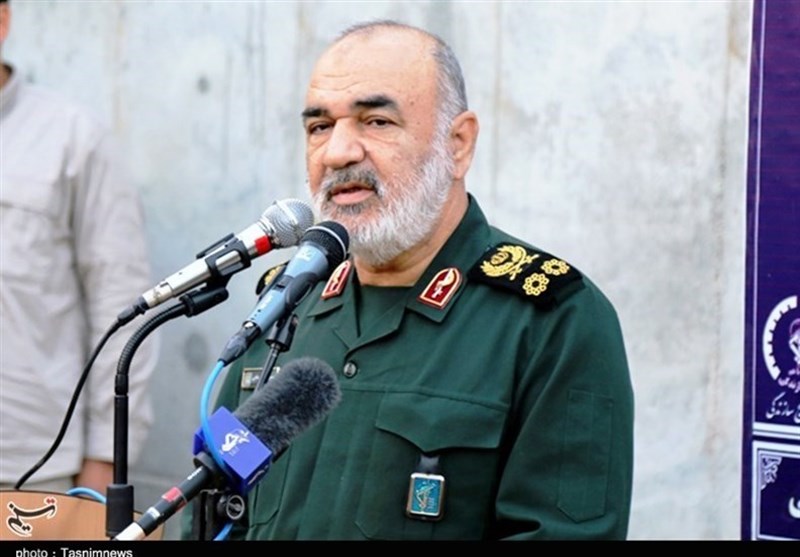 TEHRAN (Tasnim) – The dangerous United States has morphed into a defeated and dispirited country that has to run away, Commander of the Islamic Revolution Guards Corps Major General Hossein Salami said.
"Today, what we can see is no longer a dangerous America, but a defeated, fleeing, and despondent America," Major General Salami said on Sunday.
"Neither can the Saudi regime be no longer seen as a regime that is still capable of attacking a defenseless nation such as Yemen in all possible ways," he added.
"The voices of these powers are dying," the general stated, lauding the Yemeni people's successful resistance and defense of their country in the face invaders and their supporters, most prominently the US and Saudi Arabia.
The IRGC chief was speaking of the way the Yemeni nation and their defenders have been neutralizing a now-seven-year-old invasion by Saudi Arabia and its allies, Press TV reported.
The war has unsuccessfully been trying to restore power in Yemen to the Saudi kingdom and the US's favorite officials. Washington has been backing up the war efforts with generous arms, logistical, and political support.
Yemen's army and Popular Committees, the country's combined defense forces, have, however, been retaliating resolutely in the face of the aggression.
Elsewhere in his remarks, Major General Salami expressed delight that the Iranian nation's resistance too had helped them weather all pressures.
"Inside our own country, despite all natural or imposed pressures, the Iranian nation have been engaged in resistance. And now, these obstacles are being removed, the adversities are giving way to easier times, and the roads are being paved," he said.
The entire world is now envying this nation that has been successfully standing up to great powers for more than four decades, the commander said.