Taliban Reveal Details of New Agreements with Iran
October, 06, 2021 - 14:18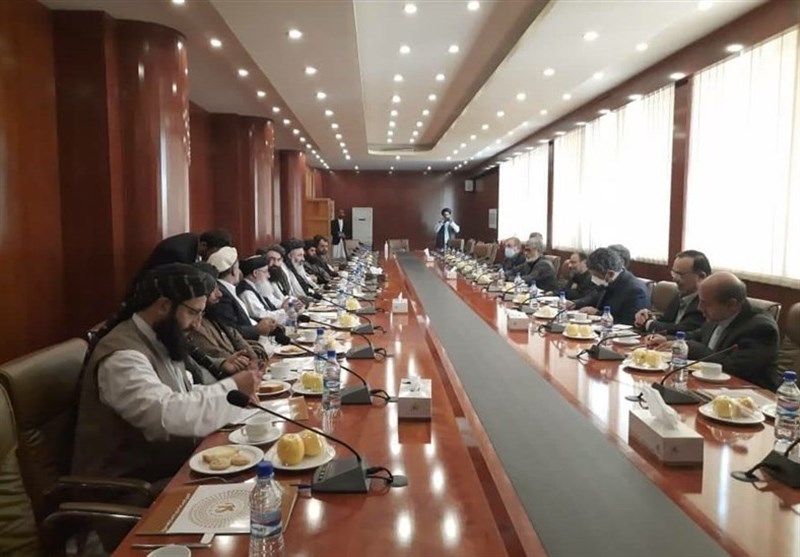 TEHRAN (Tasnim) – The spokesperson for the Taliban unveiled details of the subjects agreed upon in connection with trade with Iran during a recent visit by an Iranian delegation to Afghanistan.
Taliban spokesman Zabihullah Mujahid issued a statement, giving details of the agreements reached during the Iranian delegation's recent visit.
Heading a delegation, governor of Iran's northeastern province of Khorasan Razavi, Mohammad Sadeq Mo'tamedian, traveled to Kabul a few days ago for talks about continuation of trade with Afghanistan after the takeover of the neighboring state by the Taliban.
According to the statement from Mujahid, the representatives of Iran and the Taliban have come to agreements on a series of issues with the purpose of strengthening the economic relations and facilitating trade between the two countries.
Iran and the Taliban have agreed to maintain round-the-clock operation at the Islam Qala-Dogarun border crossing and take practical measures to improve and develop the land routes at the border crossing, the statement said.
According to the Taliban's statement, the two neighboring countries have also agreed to exchange the information of tariffs on various services and trade commodities and assign competent delegations to address all issues and troubles at the Islam Qala-Dogarun border crossing.
It was also agreed that a Taliban delegation would be dispatched to Iran to discuss the problems about fuel shipments, the statement noted, adding that assurances have been given that Afghan drivers would be well treated and their security would be guaranteed.
According to the statement, Afghan drivers will undergo the coronavirus test while going through customs in Iran.
Iran and the Taliban have also agreed on the construction of a gas pipeline from Islam Qala to Dogarun, it said, adding that a delegation from the Iranian Ministry of Roads and Urban Development will travel to Afghanistan to assess the damages to a train traveling between Shamtiq and Rozanak and also to the Rozanak train station in Afghanistan.
The two sides have also agreed to launch negotiations to settle the troubles at the Mahirood border crossing and resume the road construction between Mahirood and Farah, the Taliban said, noting that they have also talked about Afghanistan's iron ore mines near the common border with Iran.
Iran has agreed to evaluate plans for the transportation of Afghanistan's trade cargoes and export of dried fruits to India via Dogarun-Chabahar route, the statement added, unveiling plans for the construction of a border retail market at Islam Qala-Dogarun border crossing.
Iran has decided to stage a special exhibition in Kabul or Herat once the Taliban expresses their readiness and ensure the security of the event, the statement said.
It finally noted that the Iranian and Afghan delegations have agreed to hold negotiations about cooperation in the health and tourism sectors.