Tehran, Baku, Ashgabat Ink Gas Swap Deal
November, 29, 2021 - 10:04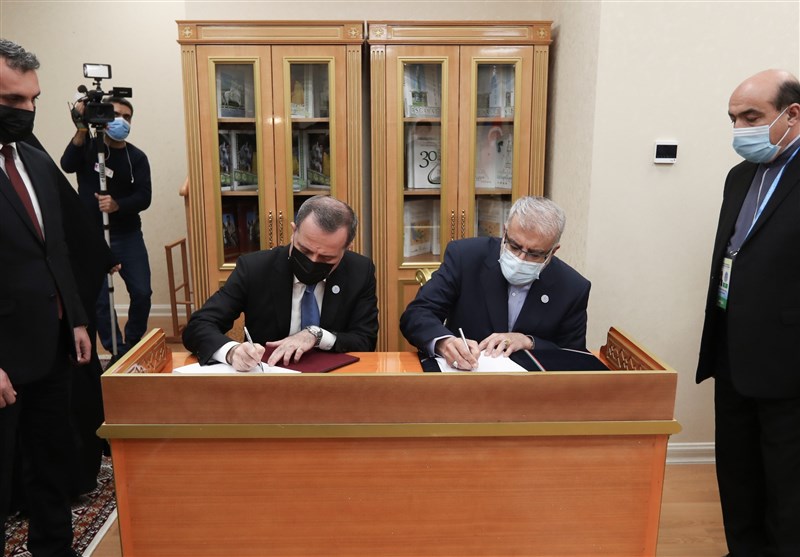 TEHRAN (Tasnim) – According to an agreement signed in Ashgabat, Turkmenistan can use Iran as a conduit for the export of natural gas to the Republic of Azerbaijan.
The trilateral gas transfer deal was signed on Sunday in the Turkmen capital in the presence of the presidents of Iran and the Republic of Azerbaijan.
The agreement was concluded on the sidelines of the 15th ECO summit.
The deal allows the transfer of 1.5-2 billion cubic meters of gas per annum from Turkmenistan to Azerbaijan via Iran.
Iran will reportedly take a portion of the gas imported from Turkmenistan as a transit fee to supply it to five of its northern provinces while transferring the rest to Azerbaijan, according to Press TV.
The deal is expected to take effect on December 22 and Turkmenistan will supply 5-6 million cubic meters per day of gas to Iran for the purpose of delivery to Azerbaijan.
The deal comes after Iran agreed to pay its long-overdue debts to Turkmenistan for gas supplies it had received until 2017.