Iran Resolved to Complete Defense Shield: Spokesman
December, 06, 2021 - 12:03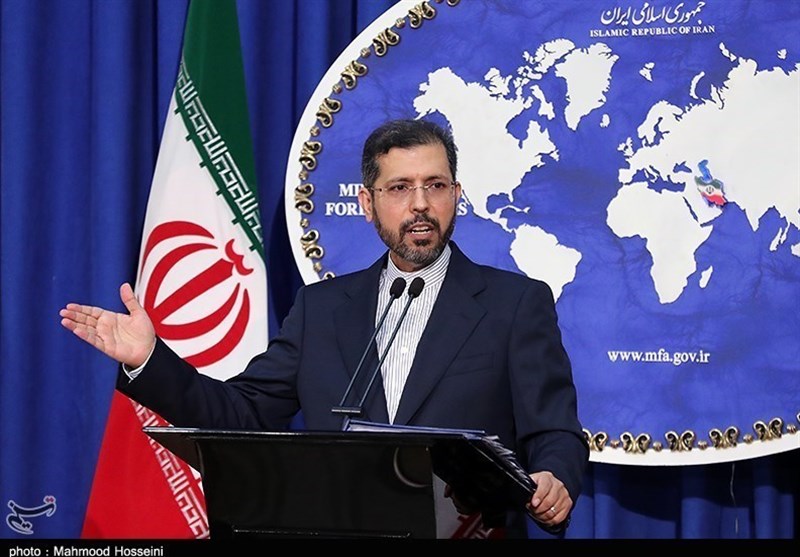 TEHRAN (Tasnim) – The spokesperson for the Iranian Foreign Ministry decried France for excessive militarization of the region through arms sales, rejected any negotiations about Iran's security, and expressed Tehran's determination to complete its defense shield.
Speaking to reporters at a press conference on Monday, Khatibzadeh dismissed comments from French President Emmanuel Macron that Iran's nuclear case and regional issues are interrelated.
Slamming the remarks as an attempt to persuade certain countries to purchase French arms, the spokesman said such comments are not accurate at all, since France itself is a member of the P4+1 and is well aware on what documents and agreements the JCPOA, as an international mechanism, has been based.
"Such comments (by Macron) have neither a legal nor a rational basis, and have rather media purposes," Khatibzadeh deplored.
Lashing out at France for excessive militarization of the region by the sales of arms, he said the military sales have caused the crisis and war against the defenseless people of Yemen.
He denounced Western countries for selling billions of dollars in advanced arms to the Persian Gulf states but holding meetings about Iran's missiles.
"From now on, they (West) must bear in mind that Iran will not negotiate over its security with anyone. Considering the current conditions, we are resolved to complete the defense shield for (Iranian) people," Khatibzadeh stated.
His comments came after Macron told reporters on Saturday that the regional states should be involved in talks with Iran to improve the chances of a nuclear agreement.