Iran Appreciates China's Support in Vienna Talks
December, 09, 2021 - 10:02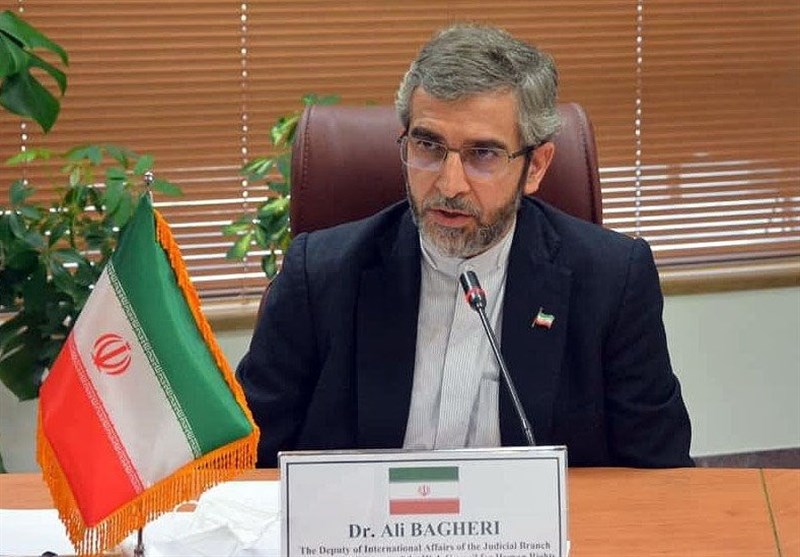 TEHRAN (Tasnim) – Iranian Deputy Foreign Minister Ali Baqeri hailed China for backing the Islamic Republic's views in the course of the JCPOA negotiations in Vienna, such as giving priority to the need for the termination of the illegal US sanctions against Tehran.
Baqeri, who is also Iran's top negotiator in the Vienna talks on the revival of the Joint Comprehensive Plan of Action (JCPOA), held a telephone conversation with Chinese Vice Minister of Foreign Affairs Ma Zhaoxu on Wednesday.
Pointing to the broad spectrum of cooperation between Iran and China and the convergence of their positions on a wide range of international issues, including the Vienna talks, the senior Iranian diplomat thanked Beijing for its support for the Islamic Republic's viewpoints in such key topics, as the priority of removal of the illegal US sanctions and the need for Iran to receive guarantees.
Baqeri also touched on the proposals presented by the Iranian delegation to the other parties in the talks in the form of drafts, reiterating that Tehran's proposals are well-founded and fully documented, the Foreign Ministry's website reported.
He then stressed that the clearest step by the other parties, in response to the constructive measure by Iran, is offering their viewpoints in a well-founded and fully documented manner.
For his part, the Chinese vice minister highlighted the effectiveness of continued consultations and coordination among the parties in the Vienna negotiations.
He also expressed hope that other parties would help the talks move forward through their constructive approaches.
Envoys from Iran and the P4+1 group of countries held the seventh round of the talks in the Austrian capital last week to discuss ways for the removal of US sanctions and reviving the JCPOA.
Former US president Donald Trump left the JCPOA in May 2018 and re-imposed the anti-Iran sanctions that the deal had lifted. He also placed additional sanctions on Iran under other pretexts not related to the nuclear case as part of his "maximum pressure" campaign.