Iran Should Enjoy Economic Benefits of JCPOA: FM
December, 14, 2021 - 10:45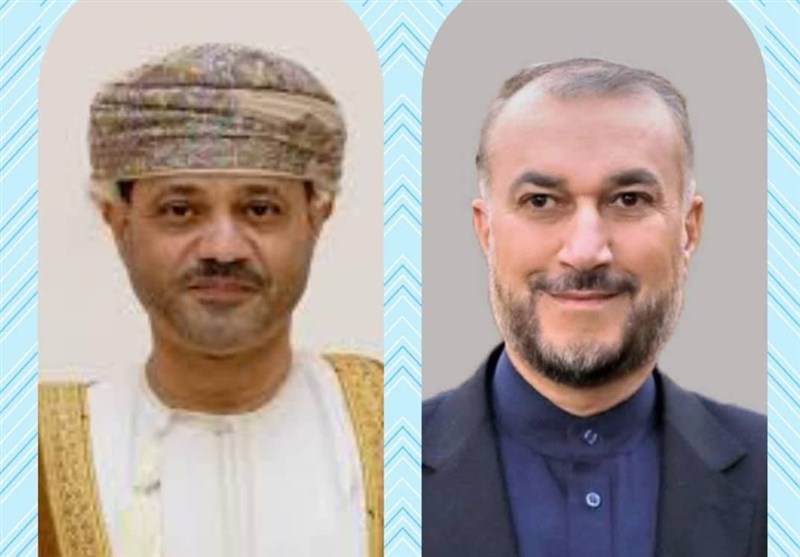 TEHRAN (Tasnim) – Iranian Foreign Minister Hossein Amirabdollahian expressed the country's readiness for a "good deal" in the Vienna negotiations on the revival of the JCPOA, stressing that Tehran must fully gain the economic benefits of the 2015 nuclear deal.
In a telephone conversation with Oman's Foreign Minister Badr bin Hamad Al-Busaidi on Monday, Amirabdollahian referred to the good ties between the two countries and their determination to maintain, expand and strengthen relations as well as regional and international cooperation.
The Iranian foreign minister also referred to the nuclear talks and underlined Tehran's readiness to reach a good deal to fully enjoy the economic benefits of the 2015 nuclear deal and also dispel the possible concerns of the other side.
He said Iran's nuclear program will also be pursued in line with the JCPOA in exchange for sanctions removal, the Foreign Ministry's website reported.
For his part, Oman's top diplomat highlighted Muscat's support for the nuclear talks.
Busaidi said Iran's emphasis on its seriousness and efforts to conclude the talks is a cause for optimism and Oman always holds consultations in this regard.
The JCPOA was abandoned by former US president Donald Trump in May 2018. Trump then targeted Iran's economy with what he called a "maximum pressure" campaign, which failed to compel Iran to negotiate a "new deal."
Iran and the five remaining parties to the JCPOA -- Germany, Britain, France, Russia and China -- began the talks in the Austrian capital in April with the aim of removing the sanctions after the US, under President Joe Biden, voiced its willingness to return to the agreement.