Young Man Dies after Receiving One Dose of Pfizer Covid Vaccine
December, 20, 2021 - 16:14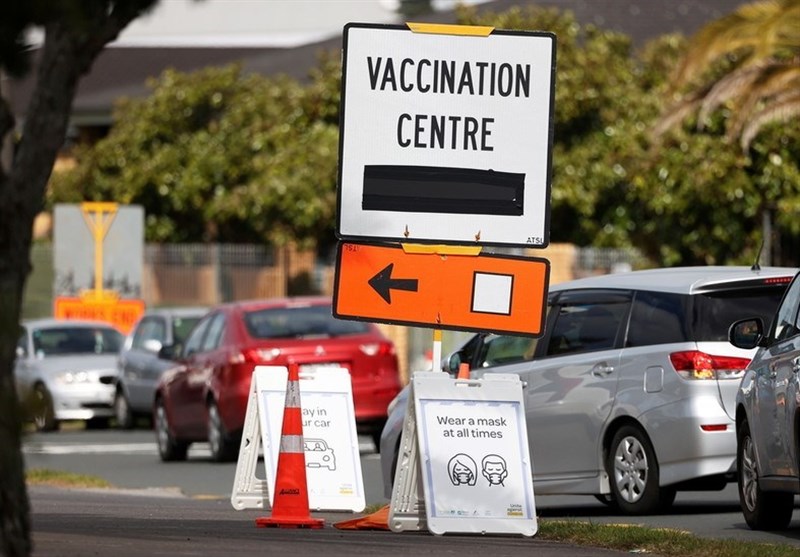 TEHRAN (Tasnim) - A 26-year-old's death has been formally linked to the Pfizer-BioNTech vaccine after he suffered a rare heart inflammation following his first dose of the Covid jab, New Zealand officials announced on Monday.
Health authorities in New Zealand have said they believe a 26-year-old man's death is connected to a side effect from Pfizer's COVID-19 vaccine, The Hill reported.
A preliminary post-mortem analysis indicated that the probable cause of the man's death was myocarditis, which is a rare side effect of the vaccine that causes the heart muscle wall to become inflamed, according to Bloomberg.
"With the current available information, the Board has considered that the myocarditis was probably due to vaccination in this individual," a statement from New Zealand's Covid-19 Vaccine Independent Safety Monitoring Board said of the man, who died within two weeks of receiving his first Pfizer vaccine, per Bloomberg.
The statement noted that "Covid-19 infection can itself be a cause of myocarditis" and said "it remains safer to be vaccinated than to be infected with the virus."
The board also highlighted that "the benefits of vaccination with the Pfizer vaccine for Covid-19 continue to greatly outweigh the risk of such rare side effects."
The World Health Organization (WHO) has acknowledged that "a very rare signal of myocarditis" has been reported from some COVID-19 vaccines. The organization added that most myocarditis cases occur in young men between the ages of 16 and 24, typically within a few days of their second vaccination.
The Centers for Disease Control and Prevention (CDC) has also said it is "actively monitoring reports of myocarditis" but that it "continues to recommend that everyone ages 5 years and older get vaccinated for COVID-19."
While they have not yet been formally linked to the Pfizer vaccine, officials said they were investigating reports of two further deaths of individuals who had been administered the jab, including of a 13-year-old. While the safety monitoring board said more information about the child's death was still required, the New Zealand authorities said they believed it was unlikely the second case – the death of a man in his 60s – had been due to the vaccine.
While Pfizer did not release a statement in response to the latest development, a company spokesperson stated that the pharmaceutical giant was aware of the reports but still believed the benefits of the vaccine outweighed any risks.
Since beginning its inoculation campaign, New Zealand has administered 7,855,438 Covid jabs, according to data provided to the World Health Organization. While it primarily uses the Pfizer vaccine, officials have also approved the use of those made by Johnson & Johnson and Oxford-AstraZeneca.