Iran Urges Peaceful Settlement of Afghan Issues
December, 26, 2021 - 11:30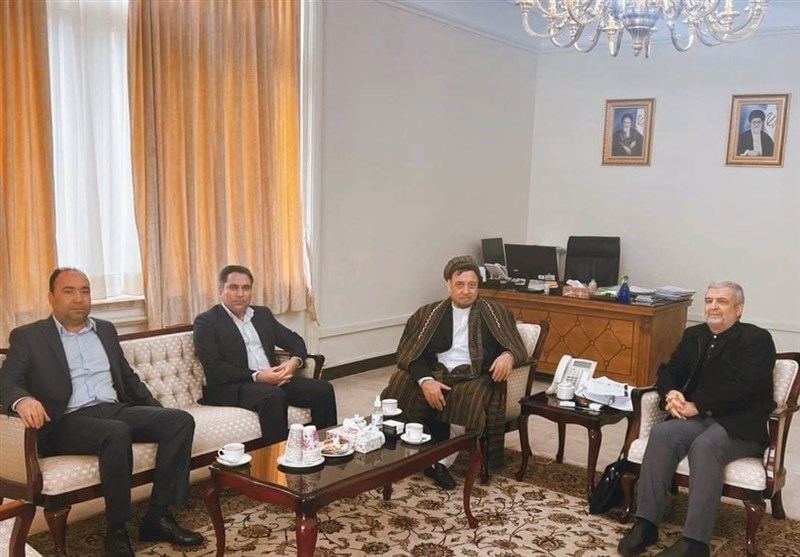 TEHRAN (Tasnim) – Iran's special representative for Afghanistan Hassan Kazemi Qomi voiced Tehran's support for security and stability in the neighboring country, stressing that Afghanistan's problems need to be resolved in a peaceful manner.
In a meeting with leader of People's Islamic Unity Party of Afghanistan Mohammad Mohaqiq, held in Kabul, Kazemi Qomi said Iran urges a peaceful settlement of problems in Afghanistan.
Hailing the friendly, religious and cultural ties between the Iranian and Afghan nations, he said, "The Islamic Republic of Iran favors stability and sustainable security in Afghanistan, and also calls for the peaceful settlement of the Afghan issues through negotiations among all Afghan political and ethnic parties."
Kazemi Qomi said Iran maintains friendly ties with all political factions of Afghanistan and is willing to mediate between all sides in order to ensure peace and stability in Afghanistan with the formation of an inclusive government.
"Security and stability in Afghanistan would benefit the entire world and the region," the Iranian diplomat added.
For his part, Mohaqiq praised Iran for its positive role in Afghanistan and for hosting millions of Afghan refugees for years.
He also gave an assurance that People's Islamic Unity Party does not favor war and violence and is ready for constructive talks to settle the conflicts once the ground is prepared for the intra-Afghan negotiations.