Iran Reiterates Need to End War on Yemen
January, 11, 2022 - 10:36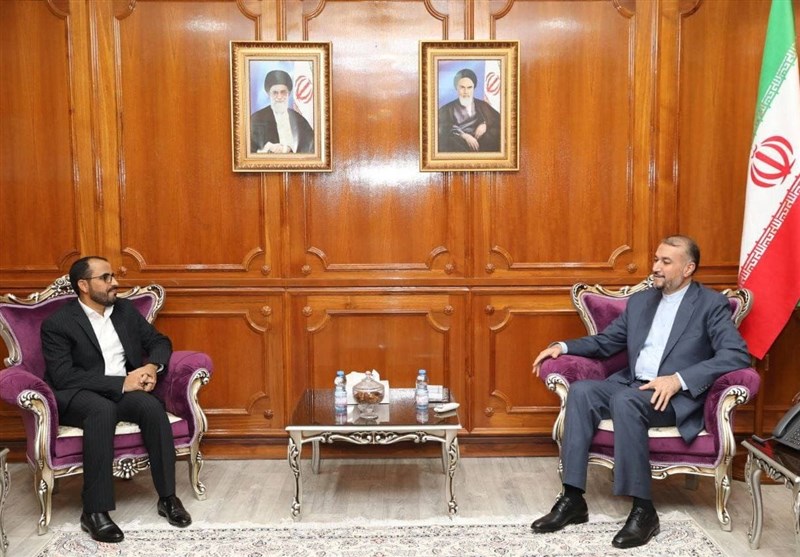 TEHRAN (Tasnim) – Iranian Foreign Minister Hossein Amirabdollahian deplored the long drawn-out war that has been imposed on the Yemeni people, calling for efforts to lift the blockade and end the war on Yemen.
During his one-day visit to Muscat on Monday, Amirabdollahian held a meeting with Mohammed Abdulsalam, who is the chief negotiator of Yemen's National Salvation Government.
The top Iranian diplomat expressed regret over the continuation of the war imposed on the Yemeni people and stressed the need for an end to the country's siege and war.
He said the current problems in Yemen should be settled through diplomatic channels in cooperation with all Yemenis, adding that the country's political future can be determined only through intra-Yemeni talks.
Abdulsalam, for his part, extended his condolences to the Iranian government and people over the passing away of Iran's Ambassador to Sana'a Hassan Irloo due to COVID-19 infection.
He hailed Iran's support for the Yemeni people and briefed the Iranian foreign minister on the latest developments in the war-ravaged country, Press TV reported.
Saudi Arabia and a number of its regional allies, including the United Arab Emirates, launched the brutal war against Yemen in March 2015 to eliminate Yemen's popular Houthi Ansarullah movement and reinstall former Yemeni president Abd Rabbuh Mansour Hadi, a staunch ally of Riyadh.
The war, accompanied by a tight siege, has failed to reach its goals, killing hundreds of thousands of Yemeni people instead.
The UN says more than 24 million Yemenis are in dire need of humanitarian aid, including 10 million suffering from extreme levels of hunger. It says the situation in Yemen amounts to the world's worst humanitarian crisis. The Saudi war has also taken a heavy toll on Yemen's infrastructure, destroying hospitals, schools, and factories.