Escalation of Violence Leaves Heavy Toll on Children in Yemen: UNICEF
January, 23, 2022 - 13:07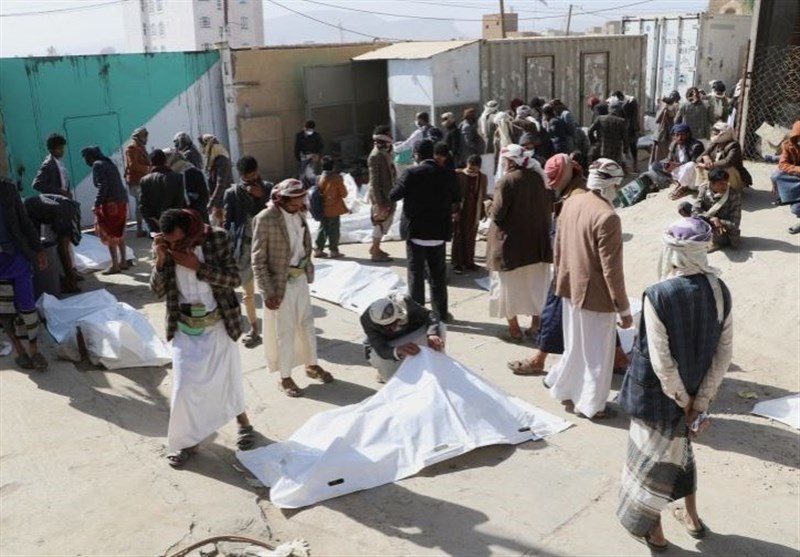 TEHRAN (Tasnim) – The UN Children's Fund (UNICEF) warned that children in Yemen continue to be impacted in a war against the country, as the escalation of violence leaves a heavy toll on them.
"Violence has rapidly escalated since the year began, taking a steep turn in several locations across Yemen," UNICEF said.
According to reports, the number of children killed only since the beginning of the year is 17. This is nearly double the number in the whole of last December.
Children in Yemen continue to be the first and most to pay, almost seven years on one of the most brutal armed conflicts in recent history.
UNICEF called on all parties involved in the war against Yemen and those with influence over them to protect civilians including children at all times.
According to the report, civilian populated areas and civilian infrastructure including education and medical facilities must never be a target and should always be protected.
Since the conflict escalated in Yemen, UNICEF verified that more than 10,000 children have been injured or killed. The actual number is likely much higher.
"Too many children are impacted in a war not of their making. It is high time for those fighting to stop the violence and reach a political solution. This is the only way to spare children's lives and prevent more misery and grief for families caught up in this conflict," the UN Children's Fund said.
Earlier, the UN condemned an airstrike on a detention center in northern Yemen as the death toll rose to more than 80.
The Saudi-led airstrike in Sa'ada province on Friday morning marks an intensification of violence in the seven-year war Saudi-led war in Yemen.
Médecins Sans Frontières reported that hundreds of people were injured in the attack on the detention center, as al-Gumhourriyeh hospital in Sa'ada that had taken in about 200 wounded patients said that it was overwhelmed with the number of injured and therefore unable to provide care for any more.
MSF also said 82 deaths had been confirmed, citing figures from the health ministry in Sana'a. At least 266 people had been injured, it said.
The UN secretary general, António Guterres, said in response to Friday's attacks that the "escalation needs to stop". In a statement issued by his spokesperson, he said the airstrikes, which included other parts of the country, had resulted in child casualties, and he reminded all parties that "attacks against civilians and civilian infrastructure, are prohibited by international humanitarian law".
A separate strike in the port city of Hudaydah hit a telecommunications center, reportedly killing three children playing in a football field and downing the country's internet access.
MSF's head of mission in Yemen, Ahmed Mahat, said: "There are many bodies still at the scene of the airstrike, many missing people. It is impossible to know how many people have been killed. It seems to have been a horrific act of violence."
Saudi Arabia, backed by the United States and regional allies, launched the war on Yemen in March 2015, with the goal of bringing the government of former Yemeni president Abd Rabbuh Mansour Hadi back to power and crushing the Ansarullah movement.
The war has left hundreds of thousands of Yemenis dead and displaced millions more. It has also destroyed Yemen's infrastructure and spread famine and infectious diseases there.
The UN estimates that the war in Yemen had killed 377,000 people by the end of 2021, both directly and indirectly through hunger and disease. Millions more have been displaced. It said earlier this week that the level of violence this month could soon surpass that witnessed in December, because of the number of airstrikes, drones and rockets launched, with an alarming number used against civilians and non-military targets.
Despite heavily-armed Saudi Arabia's incessant bombardment of the impoverished country, the Yemeni armed forces and the Popular Committees have grown steadily in strength against the Saudi-led invaders and left Riyadh and its allies bogged down in the country.