Iran Accepts No Precondition for Deal in JCPOA Talks: Spokesman
January, 24, 2022 - 14:46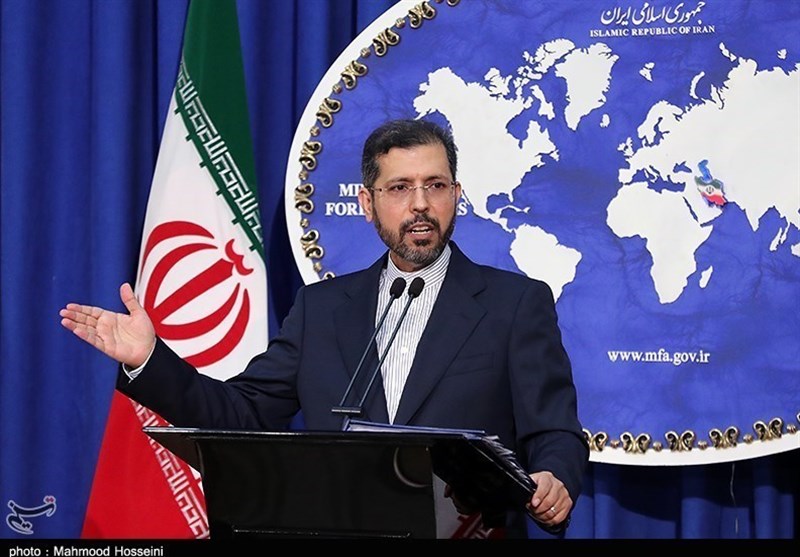 TEHRAN (Tasnim) – The spokesman for the Iranian Foreign Ministry dismissed comments from the US' lead nuclear negotiator that an agreement with Iran would be unlikely without the release of four American prisoners, stressing that Tehran does not accept any precondition in the Vienna talks.
Speaking to reporters at a press conference on Monday, Saeed Khatibzadeh responded to the recent comments by US Special Envoy for Iran Robert Malley, who has said that Washington is unlikely to strike an agreement with Iran to save the 2015 nuclear deal unless Tehran releases four US citizens.
Iran has not accepted any preconditions in the Vienna talks since the very beginning, the Iranian spokesman said, adding that Tehran would not care about issues that are raised for the US' domestic opinions.
"The (Vienna) negotiations are complicated enough. One should not further complicate them," Khatibzadeh stated.
He reiterated that Iran seeks a sustainable and reliable agreement. "What is authentic in our view is the quality of what will be agreed upon. An interim agreement or something like that has never been on our agenda."
Asked about the possibility of direct talks between Iran and the US, the spokesman said, "The negotiations (in Vienna) will continue under the current circumstances as long as the US's behavior continues in line with the maximum pressure and its previous policies."
Iran and the remaining participants to the Joint Comprehensive Plan of Action (JCPOA) have been holding talks in Vienna since April last year with the aim of reviving the deal by bringing the US into full compliance.
The US left the JCPOA in May 2018 under former president Donald Trump. The Vienna talks began on a promise by Trump's successor, Joe Biden, to rejoin the deal and repeal the so-called maximum pressure campaign against Iran. Biden, however, has so far failed to undo Trump's own undoing of Barack Obama's Iran policy, which led to the JCPOA in June 2015.
On Sunday, the 29th day of the eighth round of Iran and P4+1 talks in Vienna, Iran's lead negotiator Ali Baqeri and Enrique Mora, the European Union's deputy foreign policy chief and head of the JCPOA Joint Commission, held a meeting. Later in the day, the top Iranian diplomat met with delegates of the P4+1 group of countries.
The eighth round of the Vienna talks began on December 27 with a focus on the removal of all sanctions that the United States had imposed on Iran after its unilateral withdrawal from the JCPOA. The US is not allowed to directly attend the talks due to its pullout in 2018 from the deal with Iran.