Russia Welcomes Iran's Plan to Host 3+3 South Caucasus Format Meeting
February, 15, 2022 - 13:09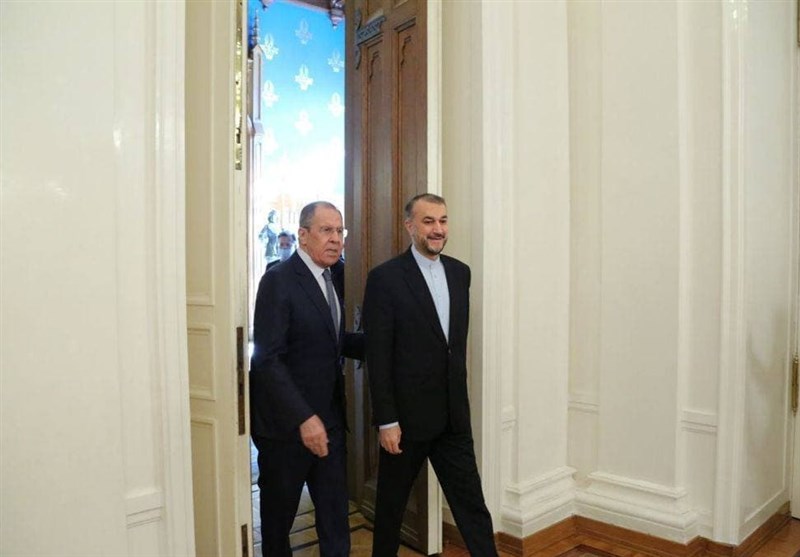 TEHRAN (Tasnim) – Foreign Minister of Russia Sergei Lavrov welcomed the arrangements to hold the next meeting of the 3+3 South Caucasus Platform in Iran, hoping that the meeting would contribute to regional security and stability.
In a telephone conversation on Monday, Iranian Foreign Minister Hossein Amirabdollahian and his Russian counterpart Sergei Lavrov talked about the trend of ties between Tehran and Moscow and some issues of mutual interest at the regional and international levels, including the Vienna talks.
Lavrov thanked Iran for its initiatives and constructive approach during the Vienna negotiations. He also stressed the need for continued consultations and talks between various parties to the Vienna talks to review the texts and proposals and reach an agreement.
The Russian foreign minister also welcomed Iran's plan to host the second meeting of the 3+3 platform on the South Caucasus and expressed hope that the conference would further ensure the interests of regional countries and maintain stability and security in the region.
For his part, Amirabdollahian underscored the need for the other parties to the Vienna talks to pay attention to the full rights of Iran while fulfilling their obligations in any agreement.
He also described the forthcoming session of the 3+3 South Caucasus Platform as an opportunity for consensus and synergy to deepen regional cooperation in favor of the interests of the countries and people of the region.
After being informed about Moscow's position on the crisis in Ukraine, Amirabdollahian pointed to the presence of more than five thousand Iranian nationals, including students, in Ukraine, saying Iran follows the developments in the region sensitively.
He said Russia's views and concerns about foreign interference are understandable, expressing hope that the current situation would be resolved through peaceful and constructive interaction and pursuit of a diplomatic approach by the two sides.
Tensions over the Ukraine-Russia crisis have been simmering for more than two months, with diplomatic efforts to resolve the issue showing little sign of progress.
Russia has more than 100,000 troops on its border with Ukraine, as the Western governments have warned of an imminent invasion.
Moscow, which has repeatedly denied it plans to invade and says it is responding to aggression by NATO allies, dismisses those warnings as "hysteria".