Iranian, Qatari Top Diplomats Stress Boosting Bilateral Relations
February, 19, 2022 - 16:36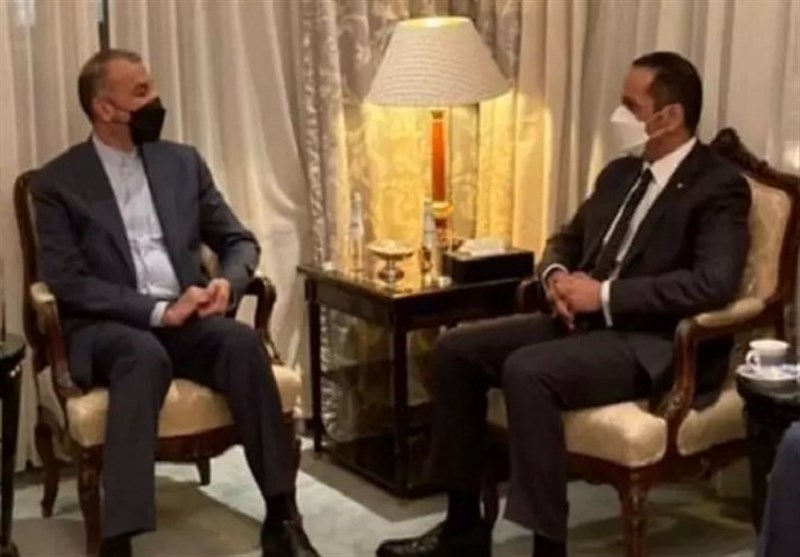 TEHRAN (Tasnim) – The foreign ministers of Iran and Qatar in a meeting in Germany discussed the latest situation of bilateral ties as well as issues of mutual interest.
Hossein Amirabdollahian and his Qatari counterpart Sheikh Mohammed bin Abdulrahman Al-Thani met on the sidelines of the 58th Security Conference in Munich.
During the talks, Iran's foreign minister stressed the significance of exemplary relations between the two sides, expressing hope an official visit to Qatar in the next two days by Iranian President Ebrahim Raisi in order to attend a meeting of the Gas Exporting Countries Forum (GECF) and boost reciprocal ties will take place very well.
The head of Iran's diplomacy apparatus also elaborated on Iran's humanitarian aid to Afghanistan and the necessity of helping Afghan people in order to weather the current difficult situation, and exchanged views with his opposite number on the latest situation in Afghanistan.
Also on the agenda of the talks were discussions on regional issues, developments in the Persian Gulf region and the latest status of negotiations in Vienna, according to the Iranian Foreign Ministry's website.
The Qatari foreign minister, in turn, said Doha is expecting a state visit by Iran's president and his entourage.
He also touched upon the programs planned for the visit and said Doha stands ready to look to this trip as the basis for further upgrading of mutual relations.
The top Qatari diplomat also welcomed breakthroughs in the Vienna talks and said the outcome of these negotiations is vital for the region.
He also presented a report on the latest measures adopted by his country with regards to the issue of Afghanistan as well as the current talks between the two countries.