Two Israeli Killed, 10 Wounded in Tel Aviv Shooting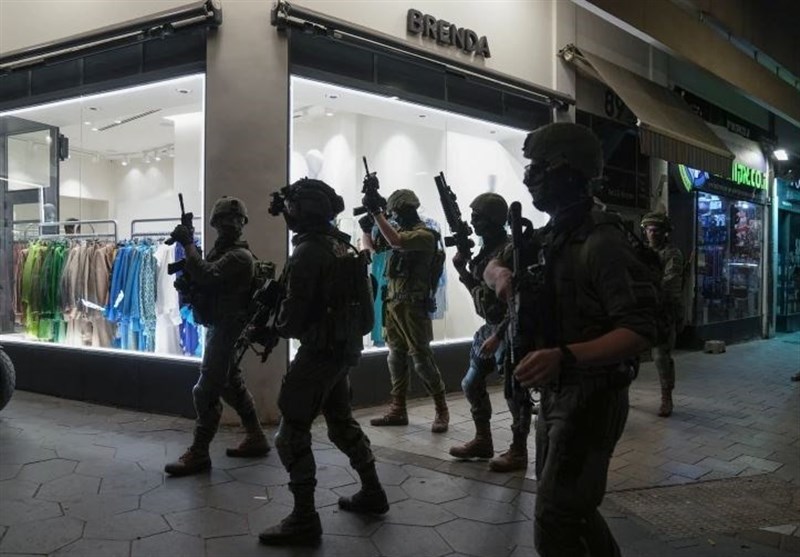 TEHRAN (Tasnim) - Two Israeli were killed and 10 wounded in a series of shootings in the heart of Tel Aviv.
The dead were two men; one aged 28 and the other aged 27, according to the Haaretz newspaper. Four of the wounded, including one woman, were in a serious condition, it said.
The suspected gunman was shot dead near a mosque in Jaffa early on Friday morning after a massive manhunt by hundreds of Israeli officers, some with dogs, and army special forces who searched building by building through the densely populated residential neighborhoods.
Amichai Eshed, the Tel Aviv police commander, said the shooter opened fire into a crowded bar at around 9pm (18:00 GMT) on Thursday and then fled the scene.
Israel's Magen David Adom emergency service said it received reports of a shooting at "several scenes" around the center of Tel Aviv. At least one attack took place on Dizengoff Street, a central thoroughfare and popular weekend hangout.
The Hamas Islamic resistance movement praised the attack but did not claim responsibility.
"Resistance operations are a natural response to Israel's crimes against the Palestinian people," senior Hamas official Mushir al-Masri told Al Jazeera.
The tensions have soared in the Palestinian occupied territories following recent attacks against Palestinians by Israeli settlers in the southern West Bank.
On April 4, two activists from an Israeli advocacy group were accompanying a Palestinian shepherd and his flock of sheep on private Palestinian land when more than a dozen settlers started harassing and threatening them.
Settler violence is rampant in the occupied Palestinian territories. The acts of violence and vandalism, known as price tag attacks which are committed by Israeli settlers against Palestinians and their property, have risen in recent years.
Various attacks on Palestinian property, including arson and graffiti, have become a daily occurrence throughout the occupied territories, particularly in the West Bank.
However, Israeli authorities rarely prosecute Israeli settlers for their assaults on Palestinians and their property and the vast majority of the files are closed due to deliberate police failure to investigate properly.
Last year, protests and clashes during the Muslim holy month of Ramadan ignited an 11-day Gaza war.