Iran Raps UK Plan to Send Refugees to Rwanda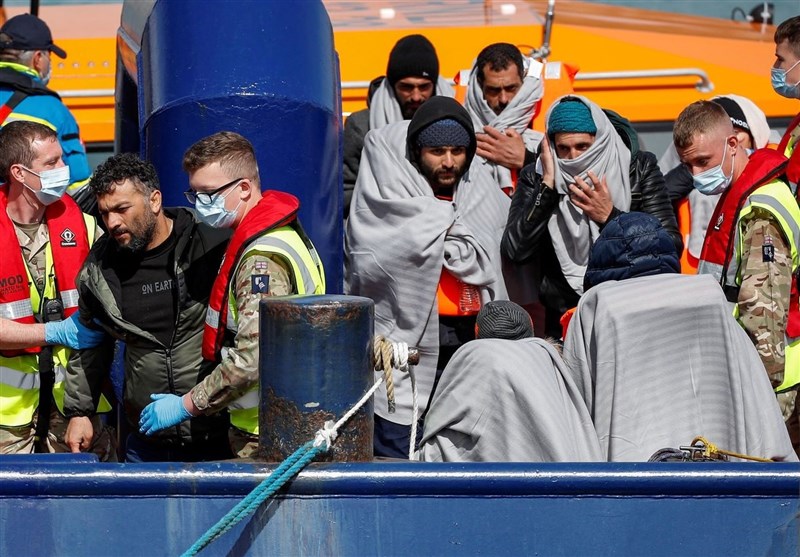 TEHRAN (Tasnim) – The Iranian Foreign Ministry deplored the British government's controversial plan to offload thousands of refugees to Rwanda as UK's abdication of responsibility and ignorance of its international commitments in violation of the 1951 Refugee Convention.
In a statement on Friday, Foreign Ministry Spokesperson Saeed Khatibzadeh described the British government's declared plan to forcibly send refugees in the UK to Rwanda as shrinking from the country's international obligations.
He said the transfer of the people to outside of British territory is in contravention of the spirit and text of the Refugee Convention.
"This British plan to put its responsibility toward refugees on the shoulder of a third country exposes the refugees to violations of the rights mentioned in conventions on refugees and human rights agreements and completely ignores human and moral considerations," the spokesman added.
Khatibzadeh also rejected the objectification of refugees, the use of violence, and humiliating acts that violate human dignity, and referred to Iran's hosting of millions of refugees, saying, "The British government's plan to deport refugees comes while this country and other Western states always ignore the Islamic Republic of Iran's efforts to manage and deal with millions of migrants and refugees."
"The Islamic Republic of Iran has been hosting millions of refugees, especially from the neighboring country of Afghanistan, while observing human and humanitarian considerations and receiving minimum foreign aid, which has been repeatedly recognized and commended by international institutions related to the affairs of the refugees," the Iranian spokesperson concluded.
According to the plan, the British government would screen asylum seekers after arriving and provide their personal information to the Rwandan officials before they are transported to Kigali. The Rwandan government would deal with the asylum process and, if they are successful, asylum seekers will settle in the country.
Under the new scheme, all refugees arriving in the UK in boats will be sent to Rwanda. If their application is successful, they will not be given refugee status in the UK but will be granted asylum by Rwanda. Those unsuccessful could be deported back to their country of origin, or another country where they have a right to reside.
Globally, only less than 1 percent of refugees around the world have access to safe, direct resettlement through the United Nations.