Rights Official Slams 'Unlawful, Unfair' Trial of Iranian Citizen in Sweden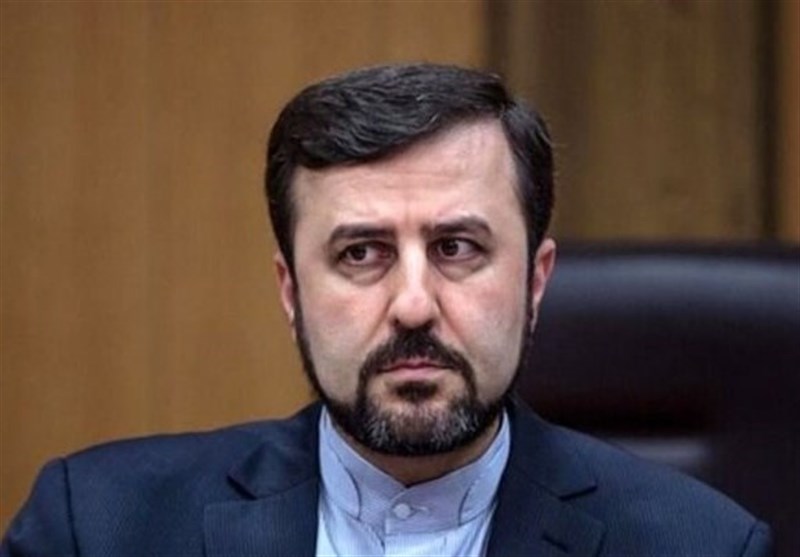 TEHRAN (Tasnim) – An Iranian human rights official censured the trial of a former Iranian official in Sweden over alleged rights abuses as "unlawful and unfair" and said it was in violation of justice and human rights principles.
Kazem Gharibabadi, the Judiciary chief's deputy for international affairs and secretary of the country's High Council for Human Rights, said the trial was a "sham" and in violation of justice and human rights principles.
He made the remarks on Monday after Swedish prosecutors requested the maximum penalty of life imprisonment for Hamid Nouri, accusing the former Iranian judiciary official of prisoner abuse in 1988.
The charges against Nouri stem from accusations leveled against him by members of anti-Iran terrorist Mujahedin Khalq Organization (MKO).
He was arrested upon arrival in Sweden at Stockholm Airport in 2019 and was immediately imprisoned. Nouri, now 61, has been held in solitary confinement for over two years and his family has not been allowed to visit him in prison.
His accusers allege that Nouri was involved in the execution and torture of MKO members in 1988. Nouri vehemently rejects the allegations.
Gharibabadi said Nouri's trial was in violation of justice and human rights principles, adding that he had been arrested based on false accusations and that his detention was regarded as "forced disappearance" since his family had been kept unaware of the arrest.
"When the Nouri family found out about his detention, the Swedish government denied them permission to visit him for more than two years, and when his family visited Sweden in person, they for several times were not allowed to visit him and kept him in solitary confinement for nearly two years, which is a clear example of a gross violation of human rights," Gharibabadi said.
"The Swedish government must be held accountable for denying him access to a doctor, and for the prison officials' negligence in his physical and mental health, for long-term solitary confinement and beatings and torture by prison officials, all of which violate basic rights," he added.
Stressing that Nouri's arrest was in violation of the Vienna Convention on Consular Relations, Gharibabadi said Sweden's failure to inform the Iranian embassy and Nouri's family of his whereabouts were other examples of inhumane measures against him.
"The lack of a comprehensive and independent investigation by the Swedish prosecutor, the issuance of an indictment based on the biased and baseless claims of some MKO's affiliates, the lack of access to a lawyer and the lack of permission to defend him in court is another proof of this sham trial which has been held with politically biased goals and fails to uphold the basic principles of judicial justice," Gharibabadi underlined.
The senior Iranian judiciary official censured the Swedish government for supporting terror groups like MKO and said that Sweden has now turned into a safe place for hosting terrorists.
"It is now time for Sweden to decide whether it wants to stand with terrorists or abide by its international obligations to counter terror groups," Gharibabadi said, calling on the Iranian judicial authorities to bring to justice the people who conduct acts of terror against Iran and are backed by Sweden.
During the 89th session of his trial on Friday, Swedish prosecutors read a summary of Nouri's indictment in court, a day after submitting a request for life imprisonment for him.
The Iranian Foreign Ministry condemned the continued detention of the former Iranian official as "totally illegal" and driven by "false allegations made by the MKO terrorist organization and the hostile smear campaign against the Islamic Republic."
It also urged Sweden to end the "political show" of Nouri's trial and release the Iranian national.
The MKO is responsible for most of the assassinations that have targeted the Iranian people and officials since the Islamic Revolution in 1979.