Iran Urges Muslim Solidarity in Support of Palestine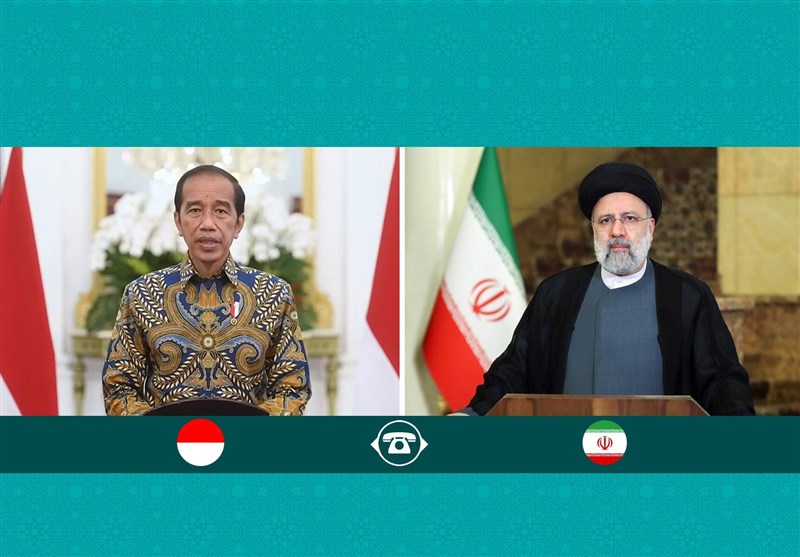 TEHRAN (Tasnim) – President of Iran Ebrahim Raisi called on Muslim countries to stand united in their support for the Palestinian nation's struggle.
In a telephone conversation with his Indonesian counterpart on Wednesday, Raisi congratulated the Southeast Asian nation on Eid al-Fitr and expressed hope that the great people and government of Indonesia and all the nations of the world would enjoy peace and security.
Highlighting the importance of the issue of Palestine in the Muslim world, Raisi said, "Islamic countries must be cohesive and united in defending the combat of the Palestinian people."
He also referred to various capacities available in Iran and Indonesia, adding, "By joint efforts to activate these capacities, the relations between the two countries can be developed in all fields.
"The Islamic Republic of Iran seeks to enhance its relations with the priority of friendly countries in regional and international fields," Raisi noted, according to his official website.
For his part, Indonesian President Joko Widodo congratulated Iran on Eid al-Fitr, emphasizing his country's interest in developing bilateral, regional and international cooperation with the Islamic Republic, especially in the field of energy and health.
"In addition to common cultural grounds, Iran and Indonesia also have close views on regional and international issues, and both support the aspirations of the Palestinian people," Widodo stated.