Iranian Delegation Visits Far East of Afghanistan
TEHRAN (Tasnim) – An Iranian diplomatic delegation paid a visit to Afghanistan's eastern province of Khost, once considered as a hotbed of terrorist activities.
The Iranian delegation, led by deputy ambassador of Iran to Kabul Hassan Mortazavi, visited Khost at the invitation of the governor of the province, Mawlawi Mohammad Nabi Omari.
The trip to Khost, where security has relatively prevailed in recent months, signifies Iran's determination to broaden political and economic relations with all provinces of Afghanistan.
During the visit, the Iranian diplomats were informed about the economic and trade capacities of Khost.
After negotiations about the presence of Iranian business people in Khost, the Taliban officials expressed readiness to promote trade cooperation with Iran in the region.
A consignment of humanitarian aid provided by Iranian charities was also distributed among the local residents during the Iranian team's visit.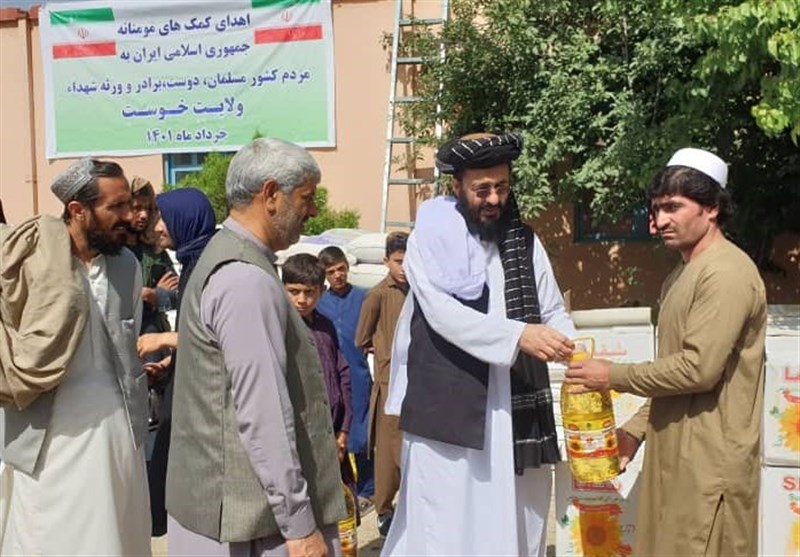 In a meeting in Kabul last week, Iranian and the Taliban officials weighed plans to increase the number of flights between Iran and Afghanistan.
They also agreed on plans to promote constant cooperation in the transit by air or land between the two neighbors.