Nuclear Chief Urges IAEA to Adhere to Safeguards Framework in Regard to Iran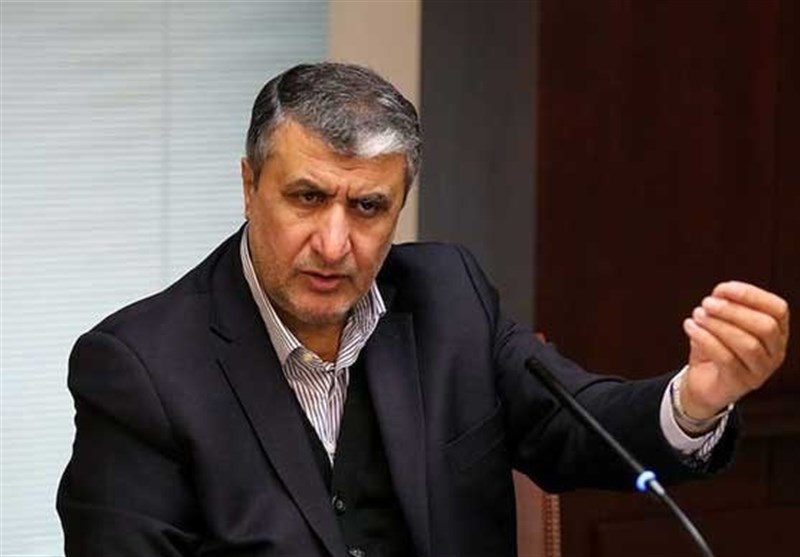 TEHRAN (Tasnim) – Tehran sees no problem in cooperating with the IAEA as long as the UN nuclear agency complies with the JCPOA, the head of the Atomic Energy Organization of Iran said, urging the UN atomic watchdog to keep its interaction with Iran within the framework of the Safeguards Agreement.
In an interview with ICANA on Tuesday, Mohammad Eslami said Iran has maintained relations with the International Atomic Energy Agency and is acting in conformity with the Safeguards Agreement despite the anti-Iranian resolution recently passed by the IAEA Board of Governors.
"We have no problem in continuing interaction with the IAEA, provided that they (IAEA) honor their commitments under the JCPOA. The International Atomic Energy Agency must carry out its work on Iran within the framework of the Safeguards (Agreement)," he stated.
The Iranian official noted that if the JCPOA is to be implemented, the deal must be honored in its entirety by all parties.
"It is unacceptable for them to extract part of the subjects in the JCPOA, to say these issues are separate, and then announce that the JCPOA exists. All topics need to go ahead in parallel with each other," Eslami stated.
Asked about the possibility of a visit to Iran by IAEA Director General Rafael Grossi, he said Tehran has no plans for such a trip.
On Monday, the Iranian Foreign Ministry defended the Atomic Energy Organization of Iran's reaction to the UN nuclear chief's "political and untechnical" attitude towards the Islamic Republic in the wake of his visit to Tel Aviv.
Hailing Tehran's decisive and proportional response to the IAEA, Foreign Ministry Spokesperson Saeed Khatibzadeh said the IAEA director general must be concerned about his organization's impartiality and independence.
In a statement on June 8, the AEOI said the IAEA's surveillance cameras recording data beyond the Safeguards Agreement in the country have been deactivated.
The statement said while Tehran has extensively cooperated with the UN nuclear agency, the IAEA has unfortunately ignored the fact that such cooperation signifies Iran's goodwill, has been ungrateful for the cooperation, and has considered it as a duty of Iran.