Iran, Turkmenistan to Inaugurate Joint Trade Center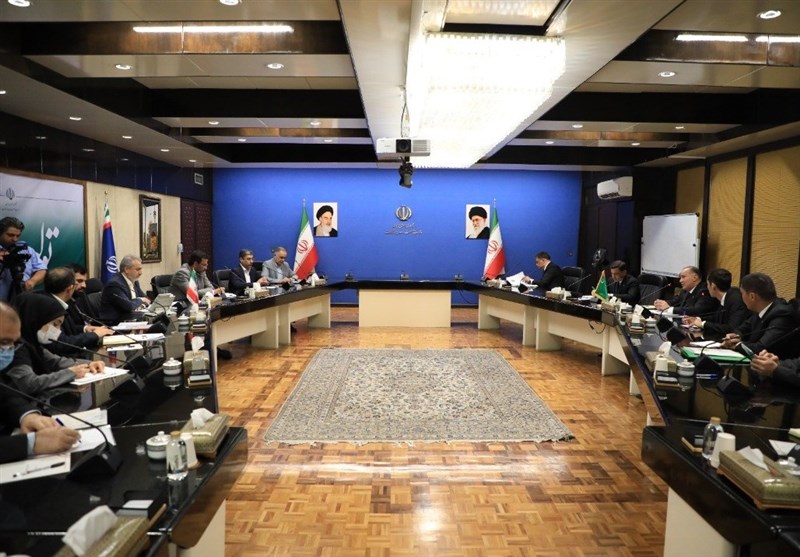 TEHRAN (Tasnim) – Iran and Turkmenistan agreed to establish a joint trade center aimed at facilitating economic ties between the two neighboring countries.
The establishment of the Tehran-Ashgabat Trade Center was discussed on Tuesday during a meeting between Iranian Trade Minister Reza Fatemi Amin and deputy head of the Cabinet of Ministers of Turkmenistan Batir Atdayev.
Atdayev and a senior economic delegation from Turkmenistan arrived in Tehran earlier in the day while accompanying President Serdar Berdimuhamedow for a two-day official visit to Iran.
Fatemi Amin said setting up a joint trade center is in line with efforts by Iran and Turkmenistan to reach a preferential trade agreement (PTA) under which the two countries can significantly increase the volume and value of their bilateral trade, Press TV reported.
The Iranian minister said Iran and Turkmenistan will discuss the list of goods that could enjoy lower tariffs under a PTA between the two countries within the upcoming months.
Iran has expanded its economic and energy ties with Turkmenistan since a new administration came to office in Tehran in August last year.
The two countries have revived arrangements for swap of natural gas from Turkmenistan through Iran. Turkmenistan has also allowed increased transit of cargo between Iran and Central Asian countries through its territory.