Diplomat Highlights Role of D-8 in Iran's Economic Diplomacy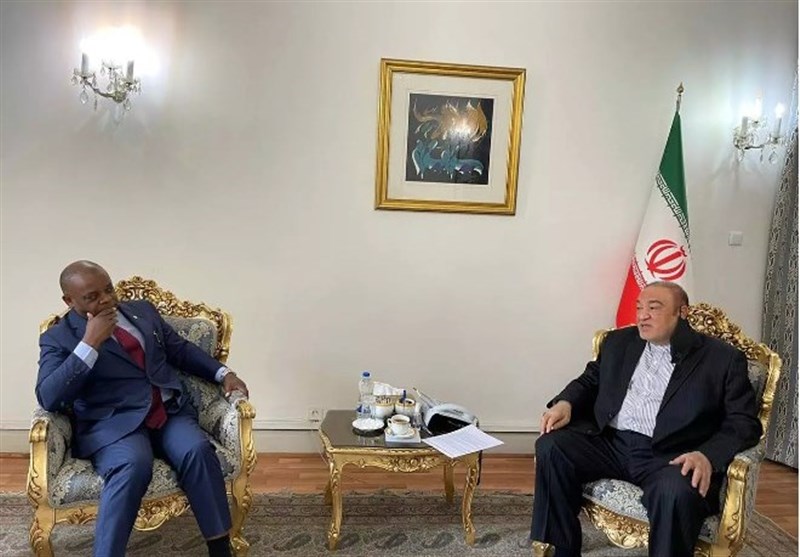 TEHRAN (Tasnim) – An Iranian deputy foreign minister pointed to the significant role of the D-8 Organization for Economic Cooperation, known as Developing-8, in Iran's economic diplomacy agenda, expressing the country's readiness to achieve the common goals of its member states.
In a meeting in Tehran on Sunday, Iranian Deputy Foreign Minister for Economic Diplomacy Mehdi Safari and Secretary-General of the D-8 Organization for Economic Cooperation (D-8) Isiaka Abdulqadir Imam weighed plans for collaboration between Iran and the D-8 members.
Safari said in the meeting that multilateral economic organizations like D-8 are important for Iran's economic diplomacy. He also voiced Iran's readiness to achieve the common goals of members of the group.
Safari further pointed to Iran's capabilities in different fields like nanotechnology, biotechnology, knowledge-based industries, agriculture, and the technical and engineering services, saying Iranian companies are prepared to implement different projects in the countries that are members of the D-8.
He also renewed Iran's proposal for the creation of a permanent committee of communication and information technology at the D-8, the Foreign Ministry's website reported.
For his part, the D-8 secretary general gave a report on the latest areas of cooperation among the member states.
He also pointed to the agreements among the group's members in the fields of trade, industry, agriculture, technology, science, communications and aviation, saying Iran plays an important role in implementing those agreements.
Abdulqadir Imam also proposed that the D-8 member states should implement regional joint ventures.
The D-8 Organization for Economic Cooperation consists of eight Muslim developing countries, including Bangladesh, Egypt, Indonesia, Iran, Malaysia, Nigeria, Pakistan and Turkey. The organization was established in 1997 for the purpose of boosting the level of development and prosperity in member states and achieving a high position in the global economy. The headquarters of D-8 is located in Istanbul.