Tony Blair Highlights Decline of Era of Western Domination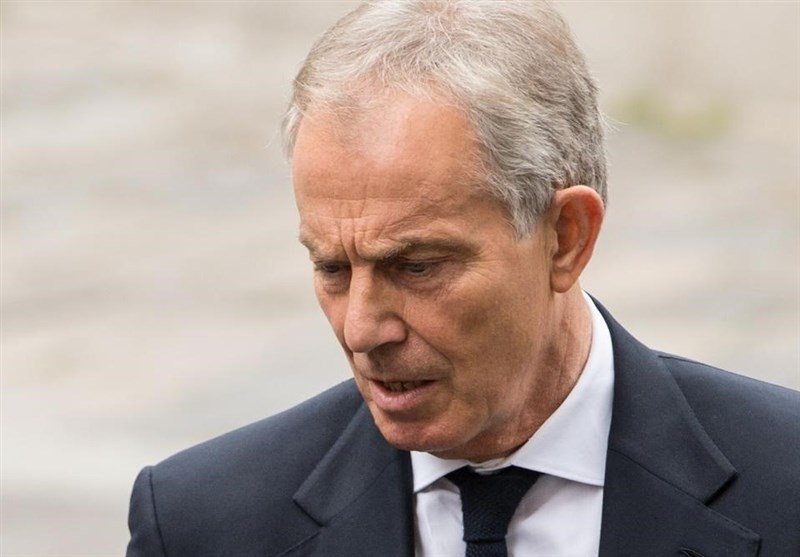 TEHRAN (Tasnim) – The era of the political and economic dominance of the West is coming to an end, and the world is moving towards the concept of bipolarity and, possibly, multipolarity, former British prime minister Tony Blair said in an annual speech at the Ditchley Foundation event.
The text of the politician's speech was published on the website of the Tony Blair Institute for Global Change.
"The biggest geopolitical change in this century will come from China, not Russia. We are coming to the end of the political and economic dominance of the West. The world will be at least bipolar, and possibly multipolar," the former prime minister suggested, RIA Novosti reported.
The politician called China "the world's second superpower." In his opinion, Chinese President Xi Jinping does not hide his intentions to return Taiwan under the control of Beijing. The ex-premier also said that China under the leadership of Xi is fighting for influence and is doing it "aggressively". Blair believes that Russia and possibly Iran will become Beijing's allies.
The ex-premier supports what he calls "strength plus engagement" policy towards China: one must be "strong enough" to deal with what the future position of China will bring, but not seek to completely "disengage" or close lines of interaction or cooperation.
Blair also opined that the West should increase defense spending and maintain military superiority. In addition, he stressed the importance of "soft power".
Russian President Vladimir Putin has previously said that the policy of containing and weakening Russia is a long-term strategy for the West, and sanctions have dealt a serious blow to the entire global economy. According to him, the main goal of the West is to worsen the lives of millions of people.
Official relations between the central government of the People's Republic of China and its island province were interrupted in 1949, after the Kuomintang forces led by Chiang Kai-shek, defeated in a civil war with the Communist Party of China, moved to Taiwan. Business and informal contacts between the island and mainland China resumed in the late 1980s.
Since the early 1990s, the parties began to contact through non-governmental organizations - the Beijing Association for the Development of Relations across the Taiwan Strait and the Taipei Foundation for Cross-Strait Exchanges.