Iran's FM, Syrian, Lebanese Counterparts Discuss Palestine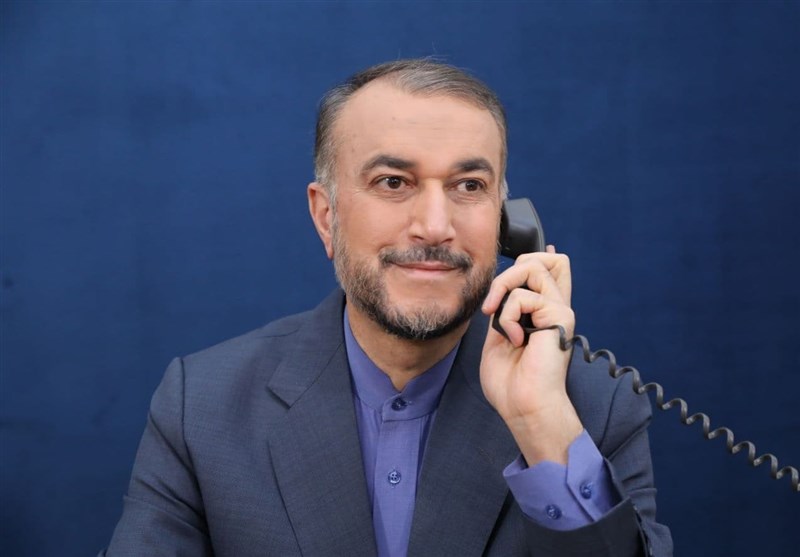 TEHRAN (Tasnim) – Iran's Foreign Minister Hossein Amirabdollahian in separate telephone conversations with his Syrian and Lebanese counterparts Faisal Mekdad and Abdullah Bu Habib discussed the latest developments in Gaza and the criminal acts of the Zionist regime.
In his talks with the Syrian foreign minister on Sunday, Amirabdollahian pointed to the brutal acts of the occupying Zionist regime and said such atrocities are happening amid the silence of international organizations and some self-styled defenders of human rights.
He strongly condemned the Israeli attacks on Gaza.
Mekdad, for his part, condemned the Israeli attacks on the innocent civilians in Gaza.
He also referred to his conversation with the UN chief regarding the need for international action to prevent the continuation of the Zionist regime's policy of aggression, the Iranian Foreign Ministry's website reported.
In the other phone conversation, Amirabdollahian and Bu Habib talked about the situation in Gaza amid the Israeli regime's aggressions.
The two top diplomats also discussed different issues pertaining to bilateral ties between Tehran and Beirut and the latest developments regarding the sanctions removal talks in Vienna.