Yemenis Voice Solidarity with Palestinians in Huge Muharram Rally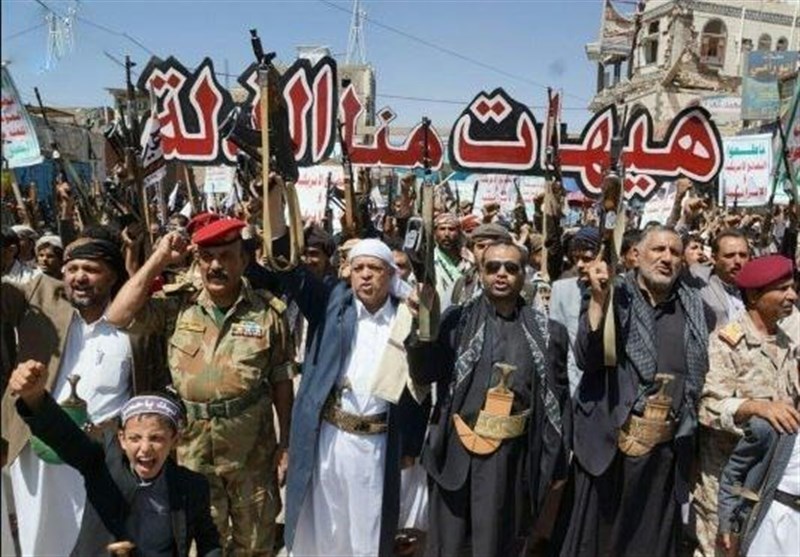 TEHRAN (Tasnim) – People of Yemen in the capital Sana'a and many other provinces staged mass rallies on Monday to commemorate the Day of Ashura, the tenth day of the lunar calendar month of Muharram, and show solidarity with the Palestinian people.
In order to commemorate the martyrdom of Imam Hussein (AS), Prophet Muhammad's (PBUH) grandson, the organizing committee for the events had called for widespread participation in the Ashura marches in Sana'a and the provinces on Monday.
Participants emphasized the parallels between Yemeni and Palestinian problems and the grievances of the two peoples who are the targets of aggression, murder, bombing, and destruction by the US and Zionists and other forces of global arrogance.
The crowd chanted slogans condemning the aggression against Yemen and Palestine, urging steadfastness and confronting the aggressors. They were carrying flags for both Yemen and Palestine.
The Mufti of Yemen, the scholar Shams Al-Din Sharaf Al-Din, explained in a speech during the march in Sana'a that the goal of commemorating Ashura is to link the nation to the scholars of guidance and its responsibility towards its causes.
Yemen's Mufti emphasized that Imam Hussain's decision was motivated by his duty of care, and that the foundation of his religion is honesty, bravery, and active participation in the arenas.
He addressed the Palestinian people, saying, "We are with you, people of Palestine. Our ranks, our hands, and everything we have is with you.
"O people of Palestine, do not doubt the sincere victory Allah has promised. You are a source of fulfillment to every free people because of your standing and steadfastness before Allah."
The participants in the rallies in a statement condemned all forms of normalization and interactions with the Israeli enemy.
The statement vehemently denounced Israeli attacks on Gaza that targeted resistance leaders as well as their frequent encroachments into the revered Al-Aqsa Mosque.
It renewed support for the Palestinian right to respond to the Israeli attacks, calling on the peoples of free nations to stand with the oppressed Palestinian people.
Millions of Muslims across the world hold large processions in Muharram in which people recite elegies to mourn the martyrdom of Prophet Muhammad's (PBUH) grandson and his 72 companions who were martyred in the Battle of Karbala, in southern Iraq, in 680 AD after fighting courageously for justice against the much larger army of the Umayyad caliph, Yazid I.
The mourning reaches its peak on Ashura, the 10th day of the month in the Islamic lunar calendar.