Iran Urges Trial of Perpetrators of 1998 Mazar-i-Sharif Terror Attack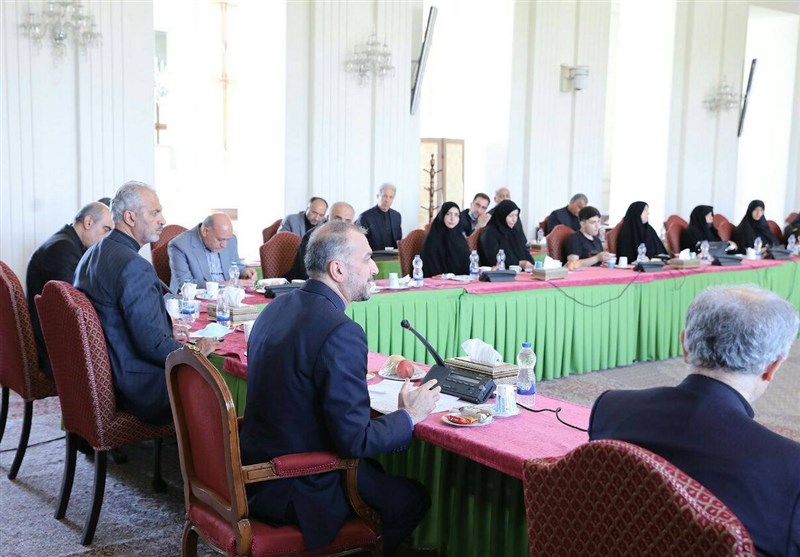 TEHRAN (Tasnim) – The foreign minister of Iran called on Afghanistan to shed light on different aspects of a terrorist attack on Iranian diplomats in Mazar-i-Sharif back in 1998, stressing that the orchestrators and perpetrators of the heinous crime must be introduced and brought to justice.
Iranian Foreign Minister Hossein Amirabdollahian released a post on his Instagram account on Thursday, marking the 24th martyrdom anniversary of eight Iranian diplomats and a journalist who lost their lives in the attack in Mazar-i-Sharif.
What follows is the text of his message:
"August 7 marked the anniversary of the martyrdom of 8 Iranian diplomats and an Iranian journalist during a cowardly attack on Iran's diplomatic mission in the Afghan city of Mazar-i-Sharif. It's also the Day of Journalists on the calendar. I believe that this coincidence is important because were it not for reporters and their efforts round the clock to uncover truth, the activities of the diplomats and officials of the Islamic establishment would be sort of fruitless. It's the reporters that at all international and domestic arenas help foil the ploys and psychological attacks of the enemy and it's the reporters that are the flag-bearers of uncovering truth. While sympathizing with the families of the Mazar-i-Sharif martyrs, I would like to congratulate dear journalists on this occasion.
Meanwhile, my colleagues at the Foreign Ministry and I had the honor to hold a ceremony in commemoration of the 24th anniversary of the martyrdom of the Iranian diplomats in the Afghan city of Mazar-i-Sharif and to host the valued families of those noble martyrs. We are grateful to these prudent families for their patience as they lost their loved ones 24 years ago outside of Iran and they called, in an exemplary noble manner, for the Afghan government to shed more light on the different aspects of the incident and to hold to account the orchestrators and culprits behind that tragic event.
I gave assurances to the honorable families of the martyrs that the Iranian Foreign Ministry has assumed the responsibility of pursuing the matter to clarify all the circumstances surrounding this bitter incident.
The Foreign Ministry has constantly raised the issue with the officials of the Taliban government over the past year in a clear way and Iran is seriously demanding accountability and an explanation about the circumstances surrounding the killings.
Afghanistan's Acting Foreign Minister Molla Mottaqi told me in two meetings, "We condemn this crime and we have nothing to do with that." I however insisted that Iran demands the orchestrators and perpetrators of this historic crime be introduced and brought to justice.
During the ceremony in Tehran, Iranian energy minister is holding talks in Kabul over achieving Iran's right to water of Hirmand River. This coincidence is proof of the Iranian Foreign Ministry's seriousness and insistence on pursuing the demands and rights of the dear Iranian people, especially the hard-working and patient people of Sistan and Balouchestan Province."