Iran Major Actor in Energy Market, Spokesman Says after EU3's 'Ill-Advised' Statement
September, 12, 2022 - 13:10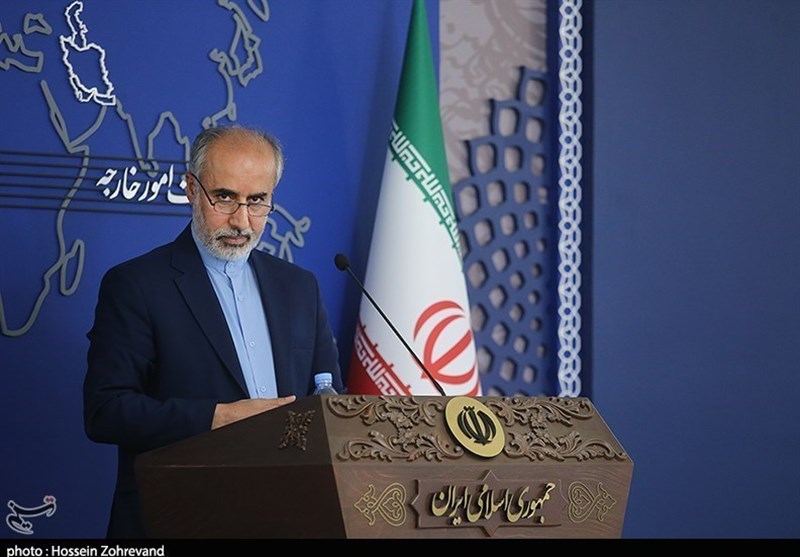 TEHRAN (Tasnim) – Denouncing the European troika's ill-advised statement against Iran issued at a wrong time, the Foreign Ministry spokesman recommended that the countries trying to cope with the demand for energy make use of the Islamic Republic's capacities as a heavyweight in global markets.
Speaking to reporters at a weekly press conference on Monday, Nasser Kanaani deplored the "incorrect and ill-advised" move by the UK, France and Germany to issue a statement against Iran at an inappropriate time, saying it results from Europe's miscalculations.
Describing Iran as a major and prominent actor in the global energy market, the spokesman reminded the foreign countries that the Islamic Republic can supply a portion of the international market's demands for energy.
Highlighting Iran's efforts to act creatively and constructively in the negotiations for reviving the 2015 nuclear deal and lifting the sanctions on Tehran, he said the other parties are expected to behave constructively as well, since an eventual deal requires a two-way path.
Kanaani took a swipe at the European troika for falling under the influence of the Zionist regime and adopting an unconstructive approach instead of reacting positively to Iran's constructive initiatives or praising Tehran for its cooperation with the International Atomic Energy Agency.
"We advise the European partners involved in the Vienna talks to take the constructive path, make up for the past mistake, and try to open the way for an agreement in a constructive and evolving approach," he underlined.
Despite Iran's full compliance with the agreement, the United States unilaterally withdrew from the historic agreement in 2018 and re-imposed crippling sanctions as part of the so-called "maximum pressure" campaign.
Numerous rounds of negotiations between the signatories to the agreement, officially known as the Joint Comprehensive Plan of Action (JCPOA), have taken place in the Austrian capital since last year in order to explore the possibility of the agreement's revival and the lifting of the unjustified economic sanctions.
The persistent refusal of Washington to abide by Iran's red lines has caused numerous interruptions in the negotiations.
The European Union recently developed a draft proposal to resurrect the agreement, serving as the coordinator in the indirect negotiations between Tehran and Washington. The bloc accepted Tehran's response, which it deemed to be "reasonable."
It took the United States several weeks to respond to Iran's remarks.