US' Realism, Resolve Key to Reaching Deal in JCPOA Talks: Amirabdollahian
September, 14, 2022 - 14:23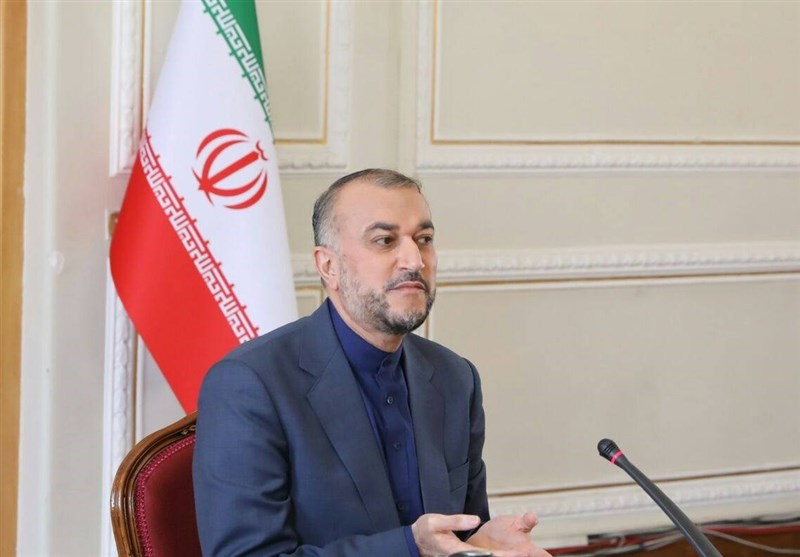 TEHRAN (Tasnim) – Iranian Foreign Minister Hossein Amirabdollahian reiterated that an eventual agreement in the talks on the revival of the JCPOA and removal of sanctions on Tehran requires Washington's realism and determination.
In a telephone conversation with his Omani counterpart on Wednesday, Amirabdollahian reaffirmed Iran's commitment to the course of negotiations and the exchange of messages for lifting the sanctions and saving the Joint Comprehensive Plan of Action (JCPOA).
Highlighting the efforts made in the past months to strike a deal, the Iranian foreign minister said the "password to achieving the desirable point" in concluding an agreement is "the United States' focus on realism and demonstration of the necessary resolve."
Iran has got the required determination and goodwill to reach the final step in striking a good, strong and sustainable agreement, Amirabdollahian underlined.
He also pointed to the quarterly meeting of the International Atomic Energy Agency's Board of Governors in Vienna, warning the board that issuing "an unconstructive statement" against Iran will be of no avail.
For his part, Oman's Foreign Minister Sayyid Badr Albusaidi highlighted the importance of reaching a deal in the JCPOA talks and the return of all parties to their commitments.
The senior Omani diplomat also hailed Iran's constructive role in the talks, stressing the need for the efforts to obtain positive results from months of negotiations.
The United States, under former president Donald Trump, left the nuclear deal in 2018, returning the sanctions that it had lifted.
The Austrian capital of Vienna has been hosting many rounds of talks since last year to examine the prospect of the deal's restoration and fresh removal of the inhumane and illegal economic bans.