Biden Has Done More Damage than 5 Worst US Presidents Together, Trump Says
November, 08, 2022 - 11:16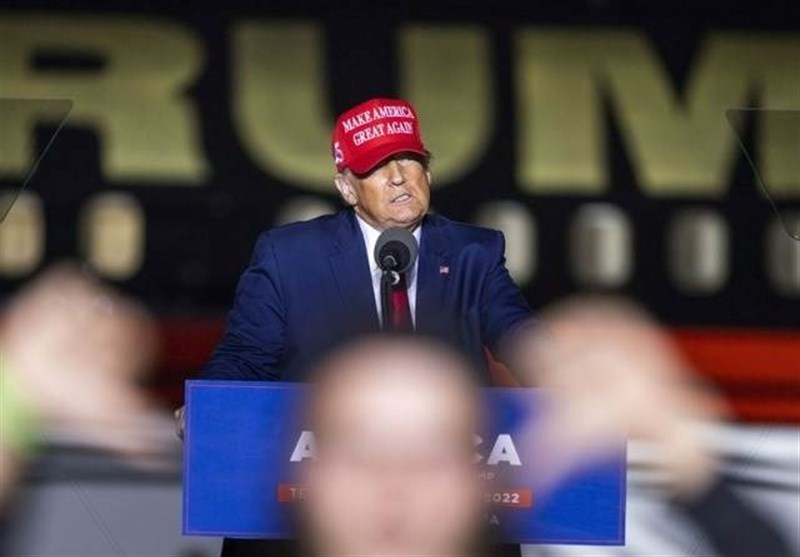 TEHRAN (Tasnim) – The 45th US president, Donald Trump, at a Save America rally in Ohio said the current president, Joe Biden, has done more damage to the country than any sitting president before him.
"You could take five worst presidents in American history, put them together, and they would have not done the damage to our nation that Joe Biden has done in two short years," Trump said, telling registered Republican voters to take to the polls on Tuesday and "reject left-wing tyranny."
He accused the Biden administration and the Democratic Party of "waging a war" on Ohio's energy sector amid a global energy crisis, Teletrader reported.
While stumping for Republicans in the state, Trump condemned his successor for "bragging" about stopping oil "drilling," while the costs of energy continue to "skyrocket" across the country. "The state of Ohio is under siege," he stated.
Biden came under fire after telling an audience member during a campaign event on Sunday that there will be "no more drilling" for oil and gas. "That was before I was president," he said, days after demanding more drilling. The Biden administration had, in fact, issued over 9,000 permits in his first 22 months in office.
Trump also warned his supporters on the eve of the US midterm elections that America is becoming a third-world country under Biden and his administration.
He argued that even a developing nation wouldn't put up with a large number of illegal immigrants moving across its borders, describing the migration into the US from Mexico as an "invasion."
"The country has gone crazy," he said, accusing the Democrats of wanting to completely open American borders.