President Observes Naval Parade South of Iran
November, 27, 2022 - 12:32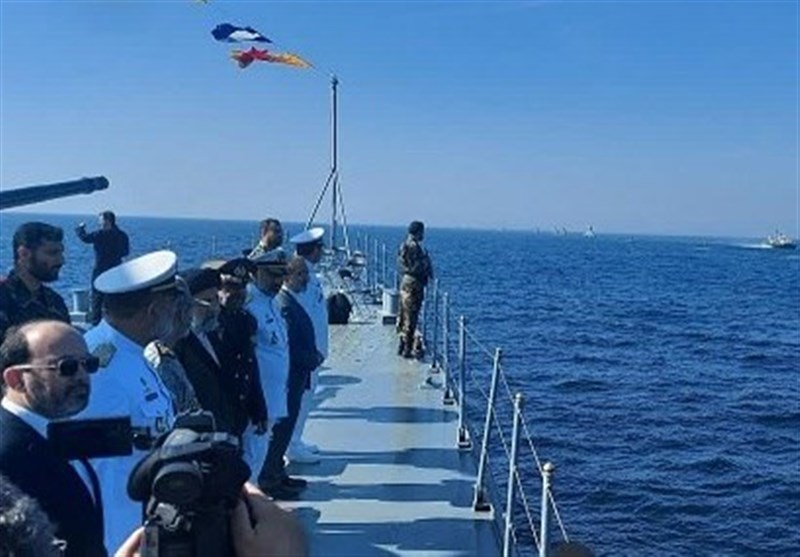 TEHRAN (Tasnim) – President Ebrahim Raisi on Sunday observed a parade held by the Iranian Navy off the coast of the southern port city of Jask.
The military parade was held on the occasion of the Navy Day.
Accompanied by Defense Minister Brigadier General Mohammad Reza Ashtiani, Army Commander Major General Abdolrahim Mousavi, and Navy Commander Rear Admiral Shahram Irani, the president boarded 'Sahand' destroyer to observe the parade involving a broad range of vessels, submarines and aircraft.
A number of the watercraft taking part in the parade included Sahand and Alborz destroyers, Fajr-class and Sirik-class frigates, Tonb warship, Hormuz-class landing craft, homegrown hovercrafts, Qadir and Fateh submarines, as well as the naval helicopters squadron.