Western Hybrid War on Iran Doomed to Defeat: Spokesman
January, 22, 2023 - 14:02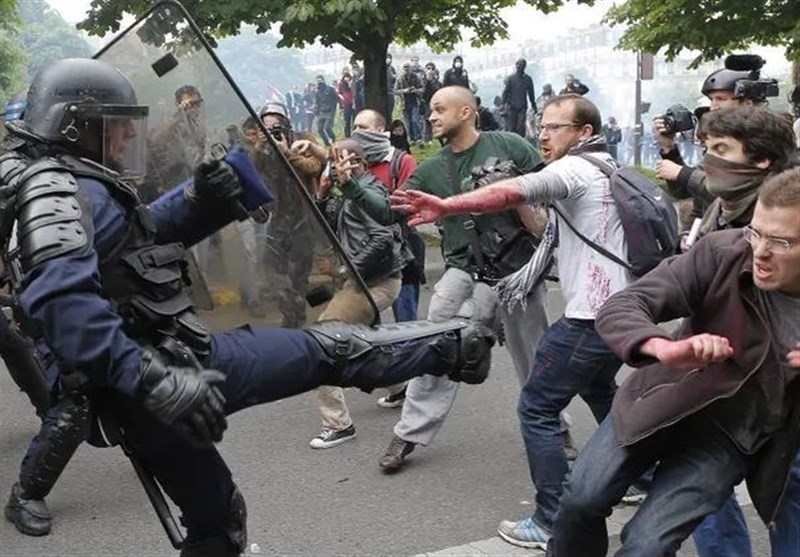 TEHRAN (Tasnim) – The Iranian Foreign Ministry's spokesperson lambasted the double standards in covering the news of violence in the West and the protests that faded away in Iran, stressing that the cognitive and hybrid warfare against Iran is doomed to failure.
"Demonstrations, protests, clashes and violence in Paris, London and Tel Aviv! But their media speak of protests in Iran, which faded over a month ago despite all Western attempts to ignite the protests, fuel them and keep them up," Nasser Kanaani said in a post on his Twitter account on Sunday.
"The West's ongoing cognitive and hybrid warfare against Iran is the continuation of their military, economic, political and psychological campaign, and it is doomed to failure just like the past," he stated.
In remarks in November 2022, Leader of the Islamic Revolution Ayatollah Seyed Ali Khamenei pointed to the obvious role of the enemies in the riots that took place in the country for a few weeks, saying, "The events that took place these past few weeks were not merely street riots. They were detailed plots. The enemy initiated hybrid warfare. The enemy, namely the United States, the Zionist regime, some insidious and malicious European powers, and some groups, came to the scene with all of their capabilities."