One Killed, 2 Injured in Shooting at Azerbaijan's Tehran Embassy
January, 27, 2023 - 11:03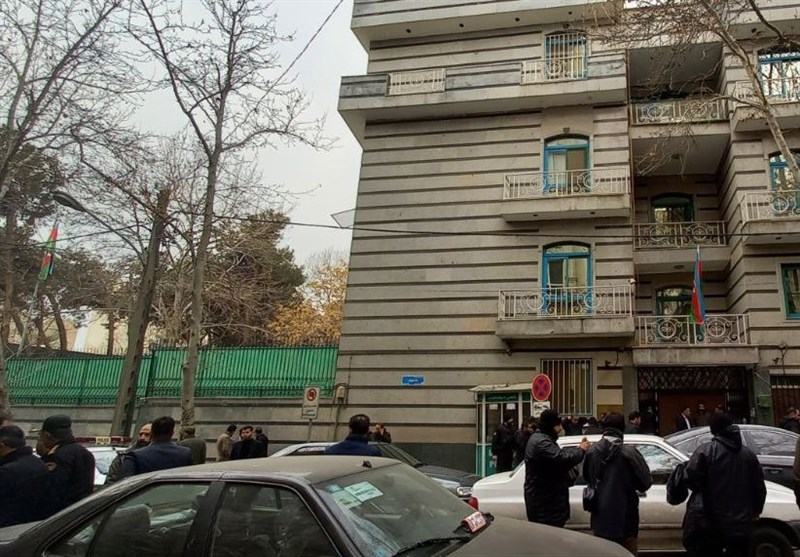 TEHRAN (Tasnim) – One person has been killed and two others injured after an assailant opened fire at the embassy of the Republic of Azerbaijan in Tehran on Friday morning, a police authority said.
Speaking to Tasnim, Commander of Tehran's Police General Hossein Rahimi said the assailant who attacked the Republic of Azerbaijan's embassy this morning has been arrested.
The arrestee entered the embassy building on Friday morning with a firearm and opened fire at the site, the commander said, noting that one person has been killed and two others wounded in the incident.
General Rahimi said the assailant has entered the embassy with his two children.
During the initial interrogation process, the assailant has cited "personal and family problems" as the motive behind the shooting attack, the police chief added.