Iran Summons Ukrainian Charge D'Affaires over Adviser's Comments on Drone Attack
January, 30, 2023 - 16:31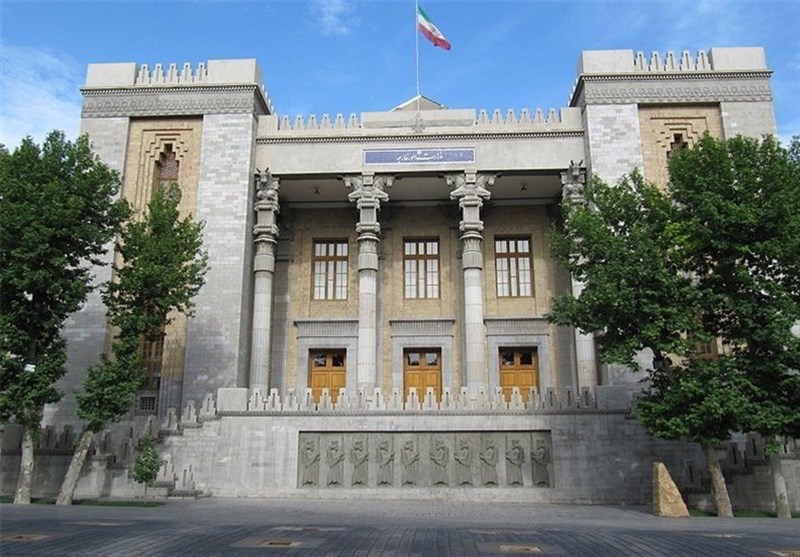 TEHRAN (Tasnim) – The Iranian Ministry of Foreign Affairs summoned Ukraine's charge d'affaires over the comments that a senior adviser to Ukraine's president has made about a recent drone attack on a military site in central Iran.
The director of the Iranian Foreign Ministry's political department for Eurasia summoned the charge d'affaires of Ukraine's embassy in Tehran on Monday in protest at the "outlandish and biased" comments that a Ukrainian presidential adviser has made about the recent terrorist attack against a military site in Isfahan that was repelled by the Iranian air defense units.
The Ukrainian diplomat was given an official letter of protest in the meeting and was urged to ask for the Ukrainian government's official and immediate explanation.
The charge d'affaires expressed hope that the Ukrainian authorities would not repeat such comments, saying he will convey Iran's protest to his government immediately and submit the response to the Iranian Ministry of Foreign Affairs.
On Sunday, the senior adviser to Ukraine's President Volodymyr Zelensky, Mykhailo Podolyak, took to Twitter to mock Iran after a recent drone attack on a military facility in Isfahan, saying that "Ukraine did warn you."
"War logic is inexorable & murderous. It bills the authors & accomplices strictly. Panic in RF - endless mobilization, missile defense in Moscow, trenches 1000 km away, bomb shelters preparation. Explosive night in Iran - drone & missile production, oil refineries. Ukraine did warn you," he said.
In a statement early on Sunday, the Iranian Defense Ministry announced that its air defense units had fended off a drone attack on a military workshop in Isfahan.
The ministry said one of the workshop complexes had come under attack from a number of Micro Aerial Vehicles (MAVs), but the complex's air defenses successfully repelled the attack.
The ministry underscored that the unsuccessful attack did not cause any loss of life and only led to minor damage to the roof of a workshop. The complex, it added, continues its ordinary operations following the attack.
Podolyak's remarks come as Ukraine's ally, Israel, has been blamed for the foiled attack. The Wall Street Journal said in a report that "Israel carried out the drone attack on an Iranian military center for research and development midnight Saturday."
Citing unnamed American officials and people familiar with the operation, the paper added that the attack targeted "what some sources said was Material and Energy Laboratory of Isfahan with 'small drones'."