Historic Landmarks Damaged in Devastating Earthquake in Turkey, Syria
February, 07, 2023 - 12:25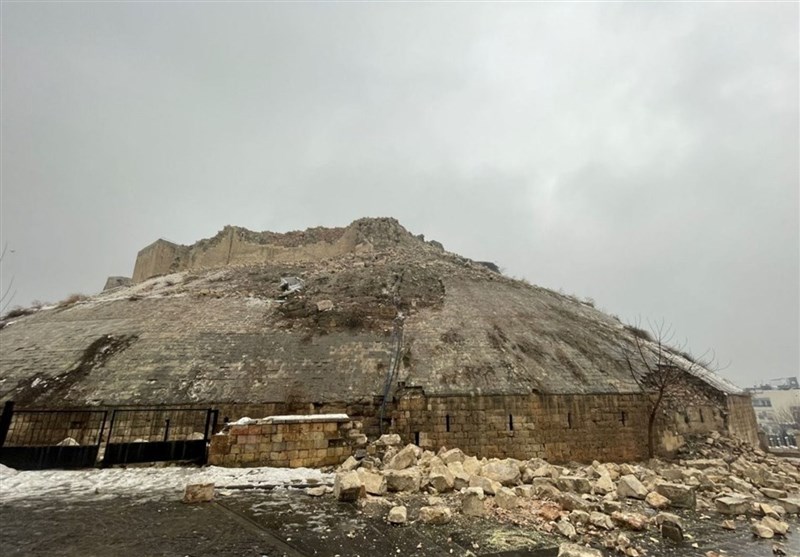 TEHRAN (Tasnim) – A 7.8-magnitude earthquake that hit Turkey and Syria on Monday resulted in significant damage to multiple ancient and medieval castles and mosques.
According to Turkish Vice President Fuat Oktay, the death toll in the country has surpassed 2,300.
In Turkey, the Gaziantep Castle, located 33.3 km from the earthquake's epicenter, suffered significant damage, with bastions in the east, south, and southeast being destroyed and debris scattered on the road. The nearby Sirvani Mosque also suffered partial collapses of its eastern wall and dome. An estimated 1,700 buildings across 10 cities were damaged.
In Aleppo, Syria, the UNESCO World Heritage site Citadel was further damaged, with the dome of the mosque inside collapsing and a large crack running along the tower. The Al-Marqab Castle, south of Baniyas, was also damaged, with reports of some buildings and parts of its walls and a tower collapsing. At least 156 people died in the Aleppo province alone when 46 buildings collapsed.
The devastating earthquake has left a trail of destruction, not just in terms of human lives lost, but also in the loss of ancient and historical structures that held immense cultural and historical significance.